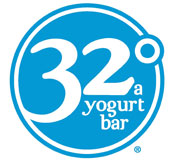 Our History
We are a family business with a rich history and years of experience in retail and franchising. In fact, our family has been in business together for more than 100 years, starting in 1892 when Louis Pizitz opened a retail store in Swainsboro, GA. Fast forward to today and we have established ourselves as true business leaders, having developed multiple prosperous retail stores, including the Pizitz Department Store, 40 Hallmark franchise stores, as well as the luxury department store, Gus Mayer. 1984 marked our family's introduction into the food industry when we opened our first Great American Cookies® franchise location in Birmingham, Alabama. Today, Pizitz Management Group is the nation's largest Great American Cookies® franchisee, operating over 40 stores across the country.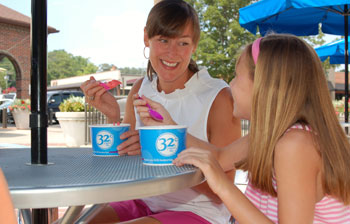 From the start, the Pizitz family put a focus on treating customers as if they were friends - a value that the company still holds high today. Over the years, our family has worked together to build thriving businesses ranging from retail to the food concepts in the franchising industry. Through this experience, we have found a successful formula that we continue to apply to each business concept we are involved in - including 32°!
Through our many years of experience in retail, the food industry and as franchisees, we have learned the ins and outs of the franchising world and understand the key elements of running a successful business - through the perspective of the franchisee.
What makes 32° Different?
After seeing the rise in popularity of frozen yogurt concepts, Jeff Pizitz saw the value of getting involved in this industry, but this time on the other side of the business - as the franchisor. After opening and operating 16 company-owned stores across 8 states and perfecting our proven operation system, Jeff knew he held a secret weapon that other brands didn't have: firsthand experience as a franchisee. This knowledge that the Pizitz family has gained over the last quarter century working as franchisees themselves, would help them create a model that supported the needs of franchisees and help them become successful multi-unit owners.
At 32 Degrees, we pride ourselves on our ability to provide a system that is franchise-focused. We understand what it's like to be a franchisee and can anticipate the questions, problems, and needs that arise as a business owner. We have a support system unlike any other and are excited share what we've learned through our 30 years of experience to help you become a successful franchise owner. We look forward to getting started with you on your journey to business ownership!
Why do customers LOVE 32° a Yogurt Bar?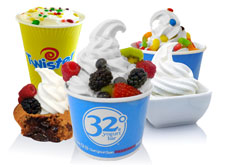 At 32° A Yogurt Bar®, we pride ourselves on providing an environment and experience like no other! When you walk into a 32° A Yogurt Bar® store, you will immediately feel energized. The bright, fun atmosphere is just the beginning of the 32° experience. There are a lot of yogurt concepts, but 32° A Yogurt Bar® stands out from the rest.
At the heart of each store is our staff. Through extensive training and continuing education about the products we serve, our staff is always willing and able to offer assistance and share our knowledge about our delicious treats. You will always find a smiling and friendly face waiting to greet you.Our staff is ingrained in every community we serve, so customers get to know the faces behind the brand. Our customers know they will receive the same quality service and product with every visit!
With a selection of more than 50 toppings, our topping bar allows each customer to create a sweet treat which is uniquely theirs. We ALWAYS use fresh fruit and provide a wide array of nuts, candies and premium sauces. We constantly change our yogurt flavors and our toppings. At 32° A Yogurt Bar®, you can always design a new creation. From tart to sweet, our yogurt flavors will appeal to everyone's tastes. Simply fill your cup and choose your toppings!
Another main difference is our focus on Research & Development. We have developed a pipeline of new products that will also be available for franchisees to offer in their stores. We are focused on staying one step ahead of the competition and by introducing these new products and services, we are creating a reason for customers to pass our completion and come to 32°!
How sweet it is!
We take great pride in the cleanliness of our stores, paying special attention to the yogurt machines, the topping bar and all customer service areas.
32° A Yogurt Bar® franchisees have the full support of and open communication with our officers and management staff. We are a family business with many years of retail background and management experience. The principal officers of our company have been operating successful retail businesses their entire working careers and are actively involved in the management of our 32° A Yogurt Bar® stores. They know what it takes to be a successful franchisee because they have done it themselves. Our management team is committed to making 32° A Yogurt Bar® our most successful venture yet. As a franchisee, you will have access to the vast experience of our management staff, and they will assist you in developing the skills necessary to confidently and competently operate your own 32° A Yogurt Bar® store.
Brand Identification
When you are a member of the 32° A Yogurt Bar® family, you will have access to all our proven methods of operation, our unique trademarks, our graphic design and our outstanding training at 32° University. You will also receive assistance in marketing your store locally while we help to promote the brand regionally and nationally through the internet and social media.
Our Product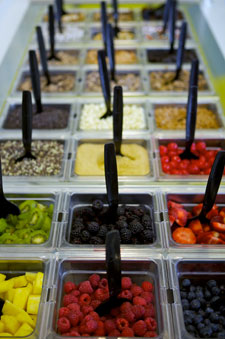 The quality and nutritional value of our products are very important. By offering yogurt and toppings that are both delicious and nutritious, our 32° stores are a "go-to" place for lunch, an afternoon snack or a dessert. All of our fruits are fresh (never frozen or canned) and cut daily. In addition to offering healthy fruits and nuts as toppings, each 32° location offers the tastiest and most popular candies, cereals and baked treats. We are always adding new toppings. By soliciting customer requests for toppings through social media and direct store interactions, we add between 3 to 5 new toppings each month, which makes each trip to a 32° store a new and exciting experience for our customers.
Training and Operation
The heart of each 32° A Yogurt Bar® store is its qualified staff. We will provide training to you and your management staff to equip each team member with the necessary tools to properly operate a 32° store. We will provide hands-on training to make sure you and your management staff have the experience of running a store before the customers walk in your location. We will arrange an on-site visit for you to one of our locations that is fully operational. Additionally, we will help you with your grand opening and assist you with training and operations following opening.
Your 32° A Yogurt Bar Store® Location
As we all know, the location of your 32° A Yogurt Bar® store is critical. Site selection is another phase of the process we will assist you with. We will share with you those particular characteristics that we look for in a 32° store location. If you choose to hire a commercial real estate broker to help you analyze the desired market area, we will work with your broker in evaluating proposed sites. Ultimately, you will be responsible for selecting a proposed site and submitting it to us for our review and acceptance to determine whether it meets our requirements for a suitable 32° store location.
32° A Yogurt Bar Store® Design
The layout and unique décor of our 32° A Yogurt Bar® stores creates an attractive, welcoming and comfortable environment for our customers. We have several options for store layouts and designs for you to choose from based on the dimensions and size of your space as well as budgetary considerations. Since every space is not the same, our designs can be tailored to fit the space and your needs as long as the changes fall within our brand guidelines. At your request, we can refer you to an architect that is highly experienced in yogurt store design.
Management Assistance and Vendor Contacts
The 32° A Yogurt Bar® field operations team is available upon request to assist you with your day-to-day operations, including assistance with your inventory controls and product supply. In short, we will do our best to give you the confidence and necessary skills to operate your 32° store. You will receive the benefit of our relationships with some of the nation's largest food supply vendors, offering the best available and highest quality products at excellent prices. Additionally, we will provide you with sources for purchasing your equipment, furniture and supplies.