Who We Are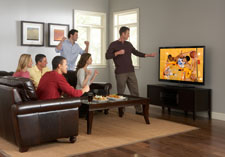 ColorTyme Rent-to-Own is the nation's most experienced franchisor in the $8 billion annual Rent-to-Own industry. We are a subsidiary of Rent-A-Center Corporation which is the world's largest brand and operator of Rent-to-Own stores with over 3,000 units and $3 billion in annual revenue. (NASDAQ: RCII) We offer franchises under our ColorTyme Rent-to-Own trade name.
With Senior Management comprised of seasoned Rent-A-Center executives, we are experiencing record growth.
What We Do
We rent consumers name brand furniture, electronics and appliances with the option to buy at the end of the rental contract. We help provide the American dream to consumers who simply do not qualify for traditional financing and those with only short term needs. We carry name brands like Ashley Furniture, Whirlpool, Sony, Samsung and more. This is a large market and growing. It is also a profitable sector.
Why We've Established a $45 Million Loan Pool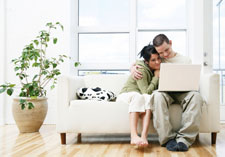 We're so confident in our franchising business model that we're willing to co-guarantee your business loan for startup cost and inventory financing. No need to beg a banker. You'll of course have skin in the game too, but we'll provide up to $380,000 in loan guarantees for each unit you open. We encourage you to call every franchise company you know of and ask them if they are willing to do that? You may be surprised to learn that while most franchise companies are proud and confident of their business, they would never even think of co-guaranteeing a loan. ColorTyme is different.
Low Franchise Fees
If our franchise offer wasn't already sounding great, we also have low franchise fees. Initial Franchise fee of $20,000 goes down with each franchise unit opened. Our royalties are only 4% and have a sliding scale that can go down to as low as 2% if you grow a large multi-unit operation with us. Securing additional territories only requires a $5,000 deposit to be credited later towards the initial franchise fee.
Territory Availability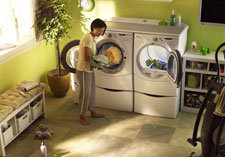 Unlike other well know players in our successful industry, we have ample territory for multi-unit growth. It is not too late to secure a great franchise opportunity right in your back yard. No need to move to Siberia to open your franchise (although we hear it's lovely in the spring).
How to Run a Rent-to-own Business
We have two options for how to run your ColorTyme Franchise:
Come through our 1. Manager's Training Program and learn every detail (suggested for Single Unit Owners)
Let ColorTyme connect you with experienced Managers in the Rent-to-own industry who already know the ropes. Your job then becomes to "Manage the Manager". (Strongly recommended for multi-unit owners).