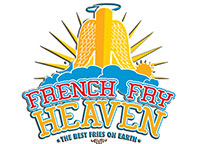 Something New and Exciting in Franchising
French Fry Heaven has a simple goal of creating the perfect fry, with amazing spices, sauces and salt. We put love into everything we do and most of it is for our Taste Buds who work at our stores, our Happy Souls (the customers) and our fantastic Town Fryers (our franchisees) who help us to make a living in a most agreeable way. We love all of you!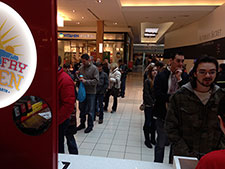 The mission of French Fry Heaven is to serve the best fries on earth, be everywhere people are hungry, leave you with a smile on your face and make a significant positive impact on the world. We have built a bottom-line focused business, with outstanding products, detailed systems, great margin potential and unmatched marketing. We did all of this with a clear focus on our franchisees' opportunity for success!
If you are ready to own something that you and your family will love, that is easy to operate and have unlimited growth potential, then French Fry Heaven is tailor made for you. We are growing by leaps and bounds since by side with the best Franchisees on Earth! Join the family today while locations are available!
With 20 units opened by August and close to 50 more coming in only the second year of franchising, French Fry Heaven is exploding in a billion dollar field, with very little competition.
Who is Talking about French Fry Heaven?
CNNMONEY's "5 Hot Franchises" 2013
"Take Your Fries to a New Level." FoxNews
"The Art of Running a Small Business" NYTimes
"Franchises for 2013" USATODAY
"The Leading Edge" Entrepreneur Magazine
"Fries Hit the Spotlight" Boston Herald
How to Make Money" edition Inc. Magazine
"French Fry King" Houston Chronicle
And over 300 published stories across the web and Print
Our marketing efforts for you are unmatched!
Franchise Fees and Costs:
French Fry Heaven franchisees pay an initial franchise fee of $25,000. Fees for subsequent stores are $22,500 respectively or lower for multi-unit opportunities.
Individuals typically need a minimum of $60,000 in non-borrowed personal resources to qualify for financing thru third-party lending sources. French Fry Heaven itself does not provide financing. The total cost of each unit varies by size and location.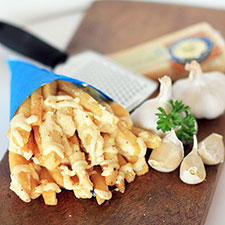 Royalty and continuing services fees are 6% of gross sales.
Advertising fees are 3%. Split among, 1% for national, 1% local and 1% charitable service (which you decide).
The establishing of your franchise will range from $118,700 to $339,700 depending on which of our myriad of building styles you choose and the preparedness of that site.
What is the typical size of a French Fry Heaven location?
The average size of a location is approximately 800 square feet or less, though some locations have gotten creative with larger spaces.
What kinds of training can I expect as a franchisee?
All new franchisees participate in intense on ground and online training.
Why is French Fry Heaven the Perfect Franchise for you?
A Product that Everyone Loves - everybody loves fries!!
Lower Initial Investment - the cost to open a French Fry Heaven franchise is just lower
Ease of Operation - If you can press the numbers 1-4, you can operate most of a FFH. Eaaaaaassssy!
Reduced Labor and Minimal Space Requirements - small size and controlled labor cost, your benefit.
No Prior Restaurant Experience Required - French Fry Heaven provides all the information you need to operate the simple operations
Grow With Us
French Fry Heaven is seeking aggressive multi-unit operators eager to own their home territory and has extensive franchise opportunities available in the Southeast, Mid-Atlantic and Northeast regions, as well as Texas.