Own a Franchise with Sprinkler Repair Guy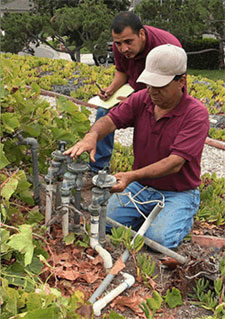 So you have an interest for a Sprinkler Repair Guy Franchise, well look no further, we are currently seeking you as a mutual business partner. Here is what you should know to get started. The Sprinkler Repair Guy has been around for over 10+ years, we offer local services and national support for our team as we are based out of our corporate offices are based in Orange County, California. Come see why the Sprinkler Repair Guy Franchise opportunity is an excellent opportunity for you to own your own business.
Depend on the
Power of the Network!
By owning a Sprinkler Repair Guy Franchise means you will be joining a very close network of supportive leaders with a vision of national opportunities. All of our locations follow the same system training, comprehensive support integration and all team members strive for the same standards of excellence. The network has other advantages too, such as a dedicated advisor who's assigned to help you reach your business goals from day one. Plus we have the purchasing power of a national company when it comes to buying equipment and supplies. Your assistance as a franchisee is never more than a phone call away. Our national support team is always there to answer your questions and provide you with advice. As a Sprinkler Repair Guy franchisee, you are never alone. Go in business for yourself, not by yourself and learn how our system can help make you successful.
Training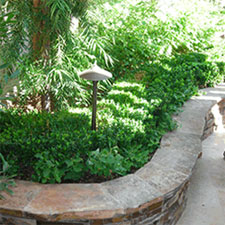 As a Sprinkler Repair Guy Franchisee, our commitment is to train you in our process and ultimately hand you the keys to success. You'll enjoy our certified hands-on and digital training programs. We start you with our 5 days of training at our home office in Orange County, CA. At our corporate offices, you'll learn industry knowledge, best practices, from specialists and vendor training. Upon entering the field as a field supervisor (franchisee) we will continue to assist and make available all training and support through our certified online training program. Simply put, we constantly strive for excellent customer service, we love what we do and our positive attitudes are contagious.
Systems
For an instant competitive edge our business systems, our center integration and custom real-time job tracking and routing of all service calls are standard in our operations. You'll have systems at your disposal, instead of the uncertainty that can plague small startups.
Management Forms
Employee Development
Field Operations and Manuals
Supply Pricing
Financial Reporting
Photo Library
Customer Communications
Directory of Suppliers
Support
We are looking for business owners with a strong desire for customer service as the top #1 priority! You don't have to be an industry wiz or experienced installer to join the Sprinkler Repair Guy Franchise. If you're hard-working, service oriented, and willing to learn, here is what our program can teach you:
Bidding and Estimates
Routing and Scheduling
Life of a New to Completed Job
Financial Management
Customer Acquisition
Growing Your Network
Prospect Identification
Establishing Your Network
Quality Control