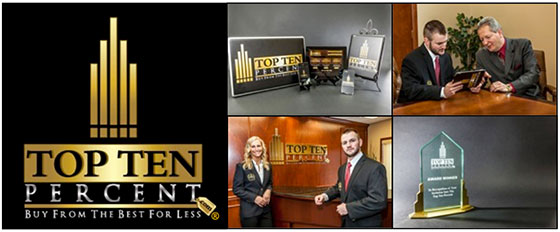 Mobile Marketing Is Expected To Generate More Than
$400 Billion In Sales Annually By 2016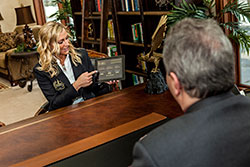 Top Ten Percent is the best elements of Angie's List®, Groupon®, Yelp®, RetailMeNot® and the BBBsm rolled into one company. As a Top Ten Percent franchisee, you will be in the prestigious business of evaluating and selecting the top businesses in your local area. You will serve as their Ambassador by providing a mobile platform for consumers to connect with these top-rated businesses and give them the ability to purchase their products and services at special VIP Discounted Pricing. The Top Ten Percent model gives franchise owners the support, world-class training and resources necessary to enter one of the fastest growing industries today, mobile marketing. Top Ten Percent franchisees feel rewarded by helping their Business Members grow while enabling consumers to "Buy From The Best For Less"®. Please watch our video for complete details!

You Only Need One Reason to be Part of a Great Business
Model, but We'll Give You Twenty!
TOP BENEFITS OF A TTP FRANCHISE
Prestige of Selecting and Recognizing the Top Businesses in Your Area
Normal Business Hours, No Evenings, Weekends or Holidays. More Family Time
Low Franchise Fee of Only $24,900
Total Investment as low as $49,445*
Can be Operated as a Home-based Business.
Recession Resistant
Low Overhead with Recurring Revenue
On-going Support
World Class Training
Minimal Staffing Requirements
Franchisor Reimburses You For Local Advertising Expenses up to $25,000 Per Month*
Franchisor Reimburses you for Company Car*
Cutting Edge Industry, Digital /Mobile Marketing
Franchisor Supplies Leads For Minimal Cost*
Mobile Marketing Expected to Increase 272% in the Next Three Years
Executive Managed, White-Collar, Business Model
Can be Operated as Passive, Absentee or Owner Operator Business
Large Protected-Exclusive Territory
Minimal Competition - First Company of It's Kind
Latest Technology - Operated with iPhone, iPad and MacBook and Virtually Paperless
Franchise Territories Selling Fast Don't Delay,
Request More Information Below.

Please request and refer to our FDD for complete details.
Mobile marketing is expected to generate in excess of $400 billion in annual sales according to industry experts as published by smallbiztrends.com and adrants.com, just to name a few.
The communications made through this website should not be construed or intended as an offer to sell, or the solicitation of an offer to buy, a franchise. TTP Franchises in 49 states, all except MD. If you are a resident of one of these states or countries, are receiving this message in one of these states or countries, or intend to operate a franchise in any of these states or countries, we will not**offer you a franchise unless and until we have complied with any applicable.
Social Reach:
This web page does not constitute a franchise offering or an offer to sell a franchise. A franchise offering can be made by us only in a state if we are first registered, excluded, exempted or otherwise qualified to offer franchises in that state, and only if we provide you with an appropriate franchise disclosure document.
Top Ten Percent is the best elements of Angie's List®, Groupon®, Yelp®, RetailMeNot® and the BBBsm rolled into one company.
Browse:
Request Information
Looking for more information about Top Ten Percent? Take a moment to fill out our quick information request form.