Launch Trampoline Park Franchise Opportunity
Financial Information:
| | |
| --- | --- |
| Cash Investment: | $200,000 |
| Net Worth: | $400,000 |
| Franchise Fee: | $50,000 |
| Total Investment: | $1,500,000 - $2,300,000 |
| Royalty Fee: | 6% |
Available Markets:

Canada:
United States: AL, AK, AZ, AR, CA, CO, CT, DE, DC, FL, GA, HI, ID, IL, IN, IA, KS, KY, LA, ME, MD, MA, MI, MN, MS, MO, MT, NE, NV, NH, NJ, NM, NY, NC, ND, OH, OK, OR, PA, RI, SC, SD, TN, TX, UT, VT, VA, WA, WV, WI, WY
The Launch Opportunity
With the increase in obesity in the United States, there is a focus on getting children out and active. We have seen this message everywhere from the White House to NFL doctors and everywhere in between. Launch provides one great solution to this problem: a place where movement becomes more than exercise, it becomes fun! Launch Trampoline Parks are the ideal opportunity for kids to let loose and "fly" while also providing a great environment for families to spend time together.
Go for the fun. Go for the exercise. Go for the family time. Launch is a service-based, high-margin business model that provides all of these things at the same time. Launch has also developed a series of marketing programs to help drive revenue and controls for managing labor that help you optimize your business opportunity.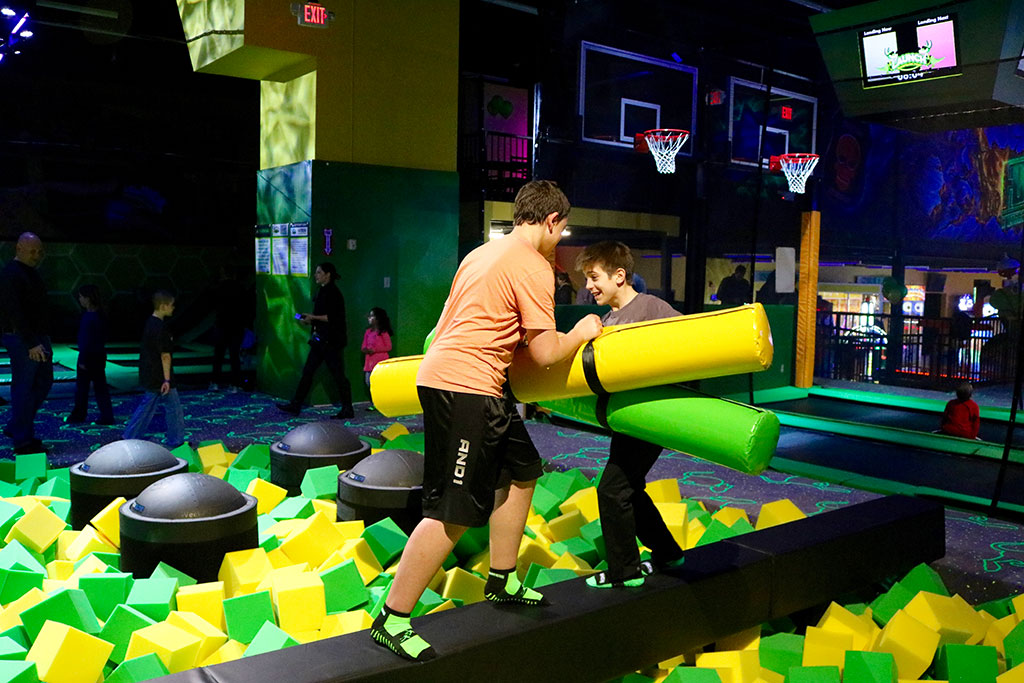 Joey - Joey is our beloved mascot who is a fixture at events in schools and around town. Kids of all ages love him, and he can frequently be found passing out promotional items at events that build the Launch brand and drive business to us.
Safety Program - Safety is the #1 priority! Our operational guidelines and ongoing training teach your staff what they need to know to reduce or eliminate some of the hazards associated with trampolines. We are continually working to ensure a safe environment through superior structure, staff training, research, education and planning, and we keep our franchisees apprised of the best practices.
Online Pre-Sales - During peak times (weekends and holidays) we are often at capacity throughout the day. Online purchases allow jumpers to reserve their times and prepay so that they can be assured of being able to jump when they want. Walk-in customers may find themselves having to wait, but in the future, they will likely pre-book. Customers become your sales people as they get their friends to commit and buy their tickets in advance in order to jump together. Times sell out quickly, so preplanning is a must during peak times.
Marketing and Social Media - With a primary target market that focuses on school-age kids up to the mid-twenties, there is no more powerful marketing tool than social media; and Launch has created a plan to maximize its effect on your business. This target age group tends to participate in activities in social groups, and our social media and marketing campaigns help you to maximize these opportunities. The Launch marketing campaign outlines marketing for Pre-Opening, Grand Opening, and Events (i.e. Birthdays and Corporate Events); we also provide on-going marketing to guide you through each crucial stage of your growth.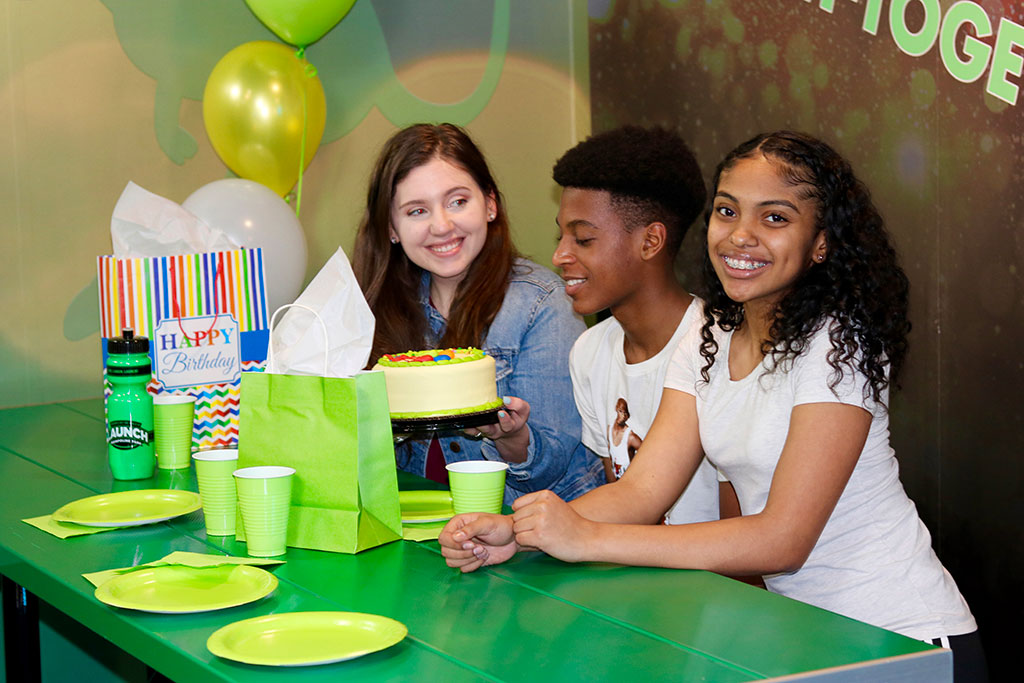 Operations Systems - Our operational systems, from the online booking to point-of-sale system to jump management system, make it easy to manage the park and your managers, whether you are an on-sight owner or thousands of miles away.
Location Selection - "Location, Location, Location" is the mantra you hear for every business, yet most trampoline parks choose to locate in industrial parks that are generally unwelcoming and unkempt and not the type of place a parent wants to drop off their children. Launch focuses on retail locations that are aesthetically pleasing with easy access to main roads. Our demographic criteria and site-selection guidelines assist you in selecting the ideal location.
Why Own A Launch Trampoline Park Franchise?
Launch Trampoline Parks are part of one of the fastest-growing amusement trends. Our indoor trampoline centers allows our customers to bounce off the walls and burn some energy while enjoying time with friends and family at our year-round destination entertainment center. This makes Launch the perfect social gathering place for date night, a birthday party, a family event, a corporate event, a church outing, a fundraiser or just a friendly get-together.
With low operating costs, operations that can be managed remotely and the opportunity for great returns, Launch provides a business opportunity unlike any other. We look forward to sharing more with you about our exciting opportunity.
Our franchise opportunity provides:
Successful absentee owner model
Taking part in the explosive growth trampoline park industry
Top notch safety procedures and documentation systems
High average unit volumes
Great birthday party and event business opportunities
Low operating costs, service based business
World class support team
Site selection and pre-opening support system
Marketing and social media support team
Extensive operational training and support
Is there training? Do you provide support?
Launch Trampoline Park provides an extensive training and support program to help you every step of the way. From the time you sign your franchise agreement, our support staff begins working with you to select your site and get your location opened. Our online collaboration system takes you step by step through every phase of opening your Launch Trampoline Park.
It all starts with at least two weeks of training at our corporate locations for you, your general manager and one other person. This initial training occurs approximately 45 days prior to your opening and teaches your key management staff what they need to run your Launch Trampoline Park.
When you open your trampoline park we also provide two trainers to assist you at your location for the first week. Training continues after your opening with your personal Franchise Business Advisor who works with you step by step on an ongoing basis.
Let's Get Acquainted
Completing this form does not obligate you to Launch Trampoline Park in any way. All information is intended to help us evaluate your qualifications and it will be held in strict confidence. After completion, a Franchise Development Specialist will contact you and provide you with the Launch Franchise Kit.
Request Information
Looking for more information about Launch Trampoline Park? Take a moment to fill out our quick information request form.