ProSource Franchise Opportunity
ProSource provides showroom owners with a vision to see not just what we're going to be today or tomorrow, but what we're going to be in five years. Success starts with this kind of leadership, before anything else makes sense.

I see a lot of dealers out there that just don't have the support or professionalism that ProSource offers to franchise owners.
I bought three ProSource showrooms in the area about seven years ago. At other flooring stores, we seemed to be losing business with decorators, builders and remodelers when the big box stores came in. Being a ProSource franchise enabled us to regain a lot of that market share and gave us an opportunity to compete against these big box stores.

To be a successful ProSource franchisee, I think it's important to stay involved in your business. That means not only being present in your showroom but also engaging with the training and everything that goes along with the system, so that you can understand how it works from the ground up.
Financial Information:
| | |
| --- | --- |
| Cash Investment: | $180,000 - $300,000 |
| Net Worth: | $900,000 |
| Franchise Fee: | $46,450 |
| Total Investment: | $565,301 - $592,566 |
| Royalty Fee: | 3% |
| Advertising Fee: | 1% |
Available Markets:

Canada: AB, BC, MB, ON, PQ, SK
United States: AL, AK, AZ, AR, CA, DE, FL, GA, HI, IL, IA, KY, LA, ME, MD, MA, MN, MS, MO, NH, NJ, NM, NY, NC, ND, OK, OR, PA, RI, SC, SD, TN, TX, VA, WA, WV, WI
ProSource Wholesale
ProSource is a franchise opportunity within an untapped segment of the $325 billion home improvement industry that leverages a unique selling channel - the Trade Professional, who is currently dominating with a 84% market share vs. the DIY segment representing the remaining 16%. ProSource is designed exclusively for builders, remodelers, installers, designers, contractors and other trade professionals. The company has over 140 showrooms that sell exclusively through a qualified network of more than 320, 000 trade professionals who have become members of their local ProSource showroom since 1991.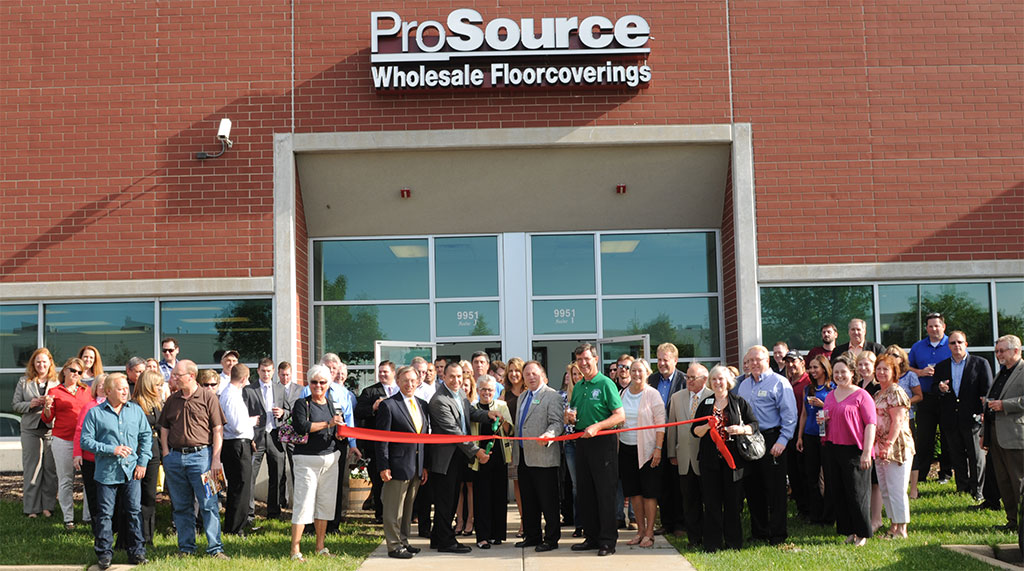 ProSource showrooms become an extention of the trade professionals' business allowing them to offer their clients a one-stop showroom, available 24 hours a day, 365 days a year. Through our showrooms and online product catalog at www.prosourcewholesale.com we feature more than 40,000 product choices in floorcovering, kitchens, baths, plumbing, and sundries including private label and all major name brands. Free custom design services are also available to the trade professionals and their clients.
Creating Relationships. Building Success. Strengthening Community.
ProSource frachisees have the unique opportuinty to play a significant role in their trade professionals' success by connecting people, products and projects. The ProSource showroom is more than a showroom. It's a place that creates business relationships and fosters community. It serves as a destination for small businessess to gather not only with their clients, but build upon their professional network and knowledge within the home improvement industry. Trade professionals work hard to find projects, win bids, to satisfy clients, and to end the day profitably. ProSource showrooms become the catalyst for creating relationships and building success for not only the trade professional, but the franchisee, and strengthening the local home improvement community by embracing this business philosophy.

No Tools Required for Assembly. Trade Professionals Grow Your Business!
The ProSource showroom serves as the storefront for your trade professional providing the franchisee with many benefits.
Low overhead and operating costs
Strong cash flow
No accounts receivable
Limited inventory
No retail hours
No installation services
Exceptional franchisee support
Extensive private brand program
Massive purchasing power as part of parent company CCA Global Partners
Low wholesale prices offered everyday
Strong Franchise Foundation
ProSource opened its' first showroom in St. Louis, MO in 1991, and has grown to over 140 showrooms nationwide with 66% multi-unit owned. "There's nothing like the ProSource business model in the marketplace," shared Ken Nash, a ProSource franchise owner since 1992 with three Minneapolis ProSource showrooms. "It fills a niche in the home improvement industry for trade professionals like builders, remodelers, installers, designers and realtors. The ProSource Showroom gives them a great private and professional atmosphere for doing business with their clients."
This web page does not constitute a franchise offering or an offer to sell a franchise. A franchise offering can be made by us only in a state if we are first registered, excluded, exempted or otherwise qualified to offer franchises in that state, and only if we provide you with an appropriate franchise disclosure document.
Learn More
Looking for more information about opening a ProSource Wholesale location in your area?