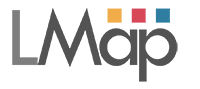 Franchise Local Marketing Simplified
Maintain brand consistency and brand integrity from conception to execution.
Silvercrest Advertising's innovative Localized Media Automation Platform (LMap) gives your franchisees unparalleled ease, convenience and cost efficiencies in executing strategic, geo-targeted local marketing campaigns - using promotional templates that you provide.
The best part? The entire LMap system is free to use for both you and your franchisees. All they pay for is the actual distribution of their media tactics.
Completely Free To Use. Just Four Easy Steps.
CHOOSE MEDIA - Franchisees select from a wide variety of advertising tactics to maximize their messages and build the brand

CUSTOMIZE CREATIVE - Franchisees personalize offers for their unique audiences using promotional templates that you've provided

SELECT DISTRIBUTION - Franchisees target specific zip codes or territories to get their offers in their customers' hands

CHECK OUT AND EXECUTE - Franchisees pay with a credit card to distribute their media tactics, all within the same marketing portal
A free and easy-to-use marketing tool for your franchisees.
Why wouldn't you take a demo?