SiempreTax+ Creates Opportunities for Entrepreneurs, Families, and Communities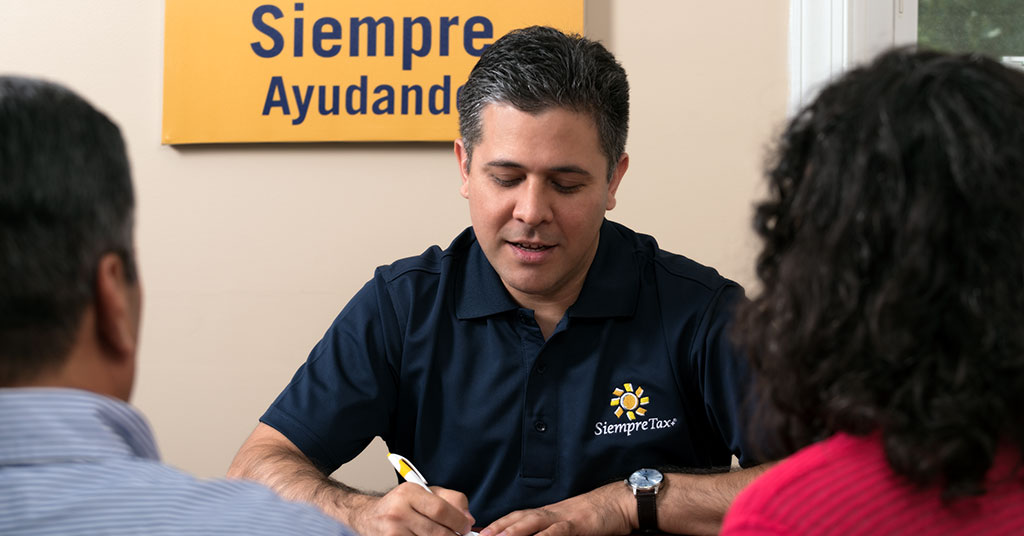 SiempreTax+ is a relatively young tax company that is making an impact across the country, serving families and communities, and opening opportunities to entrepreneurs. SiempreTax+ is a national brand focused on the Hispanic market. It does many things that other tax companies do, but, here's what makes it special: SiempreTax+ serves the community by offering a range of services year-round that families and workers want and need. SiempreTax+ is a community resource.
SiempreTax+ was created by Liberty Tax.
The leaders at Liberty Tax realized that in many markets Latino taxpayers were underserved. They knew how important it would be for Hispanic families to have a tax brand they could trust; a place where they could do business in English or Spanish, whichever they prefer. They knew they could create another successful tax brand that would be a launching pad for entrepreneurs. So, Liberty Tax launched SiempreTax+ in 2014. Already, SiempreTax+ has been recognized by Entrepreneur as one of the country's Top New Franchises. SiempreTax+ has grown since its start and serves one of the fastest growing ethnic groups in the U.S. SiempreTax+ understands the importance of community and family, and SiempreTax+ has set itself apart from the competition. Here's how:
SiempreTax+ is a community resource.
Customers get professional tax preparation they can trust, but they also have access to services, like free ITIN application assistance. This is important because the ITIN helps immigrants who don't have Social Security numbers get access to their tax refunds – money they've earned and money they deserve. The ITIN also helps establish a record of residency, something that will be important when the immigration debate is resolved. Passport photos, driver's license application assistance, and classes in English as a second language are just a few of the services SiempreTax+ offices can provide. And, as if that wasn't enough, SiempreTax+ has partnered with organizations like the non-profit Juntos Podemos to better serve customers and the community by providing access to educational and entrepreneurial opportunities.
SiempreTax+ has a plan for growth.
The company first opened in California and Texas to address areas where many Hispanic taxpayers are underserved and need help getting access to their tax refunds. Because of the great need, SiempreTax+ is expanding to other areas across the U.S. and creating opportunities for entrepreneurs in those areas. Hispanic taxpayers are more likely than others to pay for income tax preparation but can struggle to find tax preparers and businesses they can trust. They use unregulated tax preparers, and "run the risk of having their returns prepared incorrectly, either as a result of incompetency or willful misconduct," according to the Taxpayer Advocate Service. The problems these unregulated tax preparers create can end up costing Hispanic taxpayers' money. SiempreTax+ is open year-round. SiempreTax+ provides services people can trust.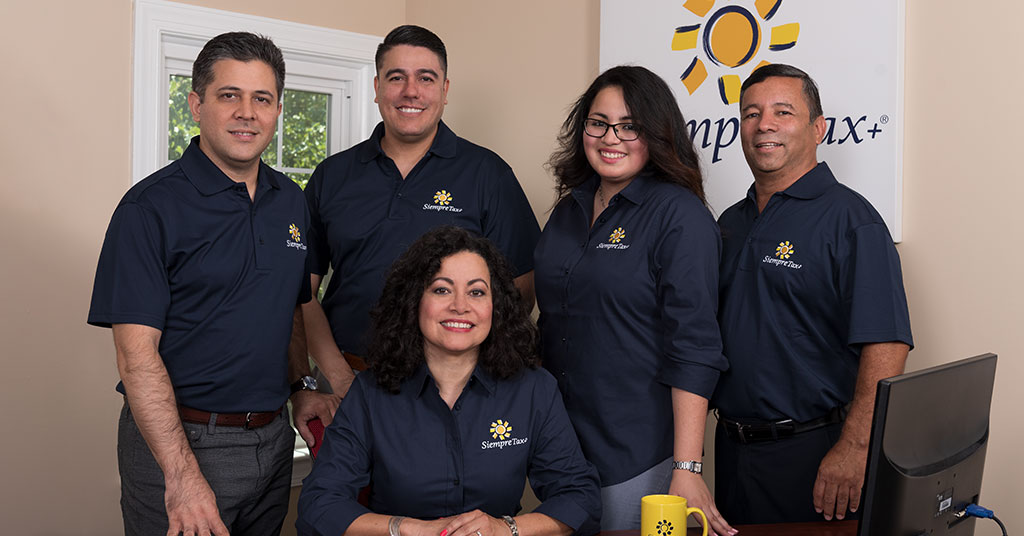 SiempreTax+ provides opportunities for entrepreneurs.
SiempreTax+ is all about expanding opportunities for entrepreneurs. Enterprising individuals looking to build a business for themselves or their families will find that SiempreTax+ is a great place to start. After all, the tax preparation business is huge. We're talking about an $11 billion market. Plus, tax preparation is reliable. Every year, millions of taxpayers file taxes with the IRS, and more than half pay a professional tax preparer. Among Hispanic taxpayers, the figure rises to about 76 percent. Opening a SiempreTax+ franchise is affordable. The initial investment ranges from $43,700 to $71,900. Franchisees have access to a system that works, training that is ongoing, and winning marketing materials and techniques. Community. Growth. Opportunity. SiempreTax+ delivers them all. The formula for SiempreTax+ is right, and the future for SiempreTax+ is bright. Learn more about tax franchise opportunities. Visit SiempreTaxFranchise.com.
Published: August 17th, 2018
Share this Feature
Comments:
comments powered by

Disqus