TEFL Franchise Opportunity
Financial Information:
| | |
| --- | --- |
| Cash Investment: | $2,995 |
| Total Investment: | $29,995 |
Available Markets:

Canada: AB, BC, MB, NB, NL, NT, NS, ON, PE, PQ, SK, YT
United States: AL, AK, AZ, AR, CA, CO, CT, DE, DC, FL, GA, HI, ID, IL, IN, IA, KS, KY, LA, ME, MD, MA, MI, MN, MS, MO, MT, NE, NV, NH, NJ, NM, NY, NC, ND, OH, OK, OR, PA, RI, SC, SD, TN, TX, UT, VT, VA, WA, WV, WI, WY
Africa: DZA, AGO, BEN, BWA, BFA, BDI, CMR, CPV, CAF, TCD, COM, COG, COD, CIV, DJI, EGY, GNQ, ERI, ETH, GAB, GMB, GHA, GIN, GNB, KEN, LSO, LBR, LBY, MDG, MWI, MLI, MRT, MUS, MYT, MAR, MOZ, NAM, NER, NGA, REU, RWA, STP, SEN, SYC, SLE, SOM, ZAF, SHN, SDN, SWZ, TZA, TGO, TUN, UGA, ESH, ZMB, ZWE
Asia: AFG, ARM, AZE, BHR, BGD, BTN, IOT, BRN, KHM, CHN, CXR, CCK, TMP, GEO, HKG, IND, IDN, IRN, IRQ, ISR, JPN, JOR, KAZ, KWT, KGZ, LAO, LBN, MAC, MYS, MDV, MNG, MMR, NPL, PRK, OMN, PAK, PHL, QAT, SAU, SGP, KOR, LKA, SYR, TWN, TJK, THA, TKM, ARE, UZB, VNM, YEM
Europe: ALB, AND, AUT, BLR, BEL, BIH, BGR, CYP, CZE, DNK, EST, FRO, FIN, FRA, DEU, GIB, GRC, VAT, HRV, HUN, ISL, IRL, ITA, LVA, LIE, LTU, LUX, MKD, MLT, MCO, NLD, NOR, POL, PRT, MDA, ROU, RUS, SMR, SVK, SVN, ESP, SJM, SWE, CHE, TUR, UKR, GBR
Latin America: ARG, BLZ, BOL, BRA, CHL, COL, CRI, ECU, SLV, GUF, GTM, GUY, HND, MEX, NIC, PAN, PRY, PER, SUR, URY, VEN
Oceania: ASM, AUS, COK, FJI, PYF, GUM, KIR, MHL, FSM, NRU, NCL, NZL, NIU, NFK, MNP, PLW, PNG, PCN, WSM, SLB, TKL, TON, TUV, UMI, VUT, WLF
International Opportunities Available
Do You Have What It Takes To Run an
International TEFL Franchise With a Guaranteed Income?
Run your online business using a notebook
or iPad from anywhere in the world!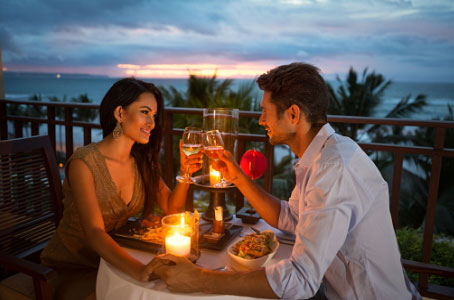 If you are looking to start your own online business that is rewarding and helps others, then invest in iTEFL, a quality education and tutoring franchise! Benefit from expert training, ongoing support and a proven franchise business model.
This is your chance to invest in a fully functional location independent business, and if you don't make AT LEAST $50,000 or £30,000 in your first year, we'll return your money...every single penny!
The iTEFL Franchise Allows More Freedom Than a TEFL Teacher...With a Much Higher Income, No Set Location, and No Boss to Answer To...
Get your hands on a 100% online business you can run from anywhere, allowing you to travel the world or work from home without taking a financial hit. There's no need to relocate until you want to – you can do this from where you're at before taking any wild chances.
Once you're up and running, your business almost runs on auto-pilot.*That leaves plenty of time to enjoy the amazing travel destinations you visit. Focus on hobbies. Build another business. Disappear on the travel trail. Spend time with loved ones. Why drudge through the best years of your life and wait until an uncertain retirement to do what you really want?
This is a tried and tested business model – there's no steep learning curve or gamble here. We've done this again and over again, and we teach you everything you need to be a success.
No experience necessary. Skip the education, jump into an exciting new career, and make money right out of the gate.
Become an entrepreneur instead of an employee or a teacher, putting you in control of your own destiny. A far higher profit ceiling, and you make your own decisions about where and how to spend your time.
Your new business will be self-sufficient and profitable within 4-6 months*– a ridiculously fast return for a business launch. * *There are no additional franchise fees*– this is your business, not ours. You make the decisions about how to run things, and you keep 80% of the total revenue.
This is an industry with massive demand, and it's recession-proof. The worse the economy gets, the better your prospects (because when the economy dips, frustrated grads run overseas to teach). This is true "job security."
Yes, this is your opportunity to own and manage your own online iTEFL license, giving you the power and means to market and sell our iTEFL courses online and build a business that will make you the envy of class reunions for decades to come...
This web page does not constitute a franchise offering or an offer to sell a franchise. A franchise offering can be made by us only in a state if we are first registered, excluded, exempted or otherwise qualified to offer franchises in that state, and only if we provide you with an appropriate franchise disclosure document.
Request Information
Looking for more information about TEFL? Take a moment to fill out our quick information request form.