The premier macaron franchise luxury mall kiosk model is a low-investment opportunity, simple to operate and produces strong returns.
Full Luxury Macaron Kiosk Franchise Information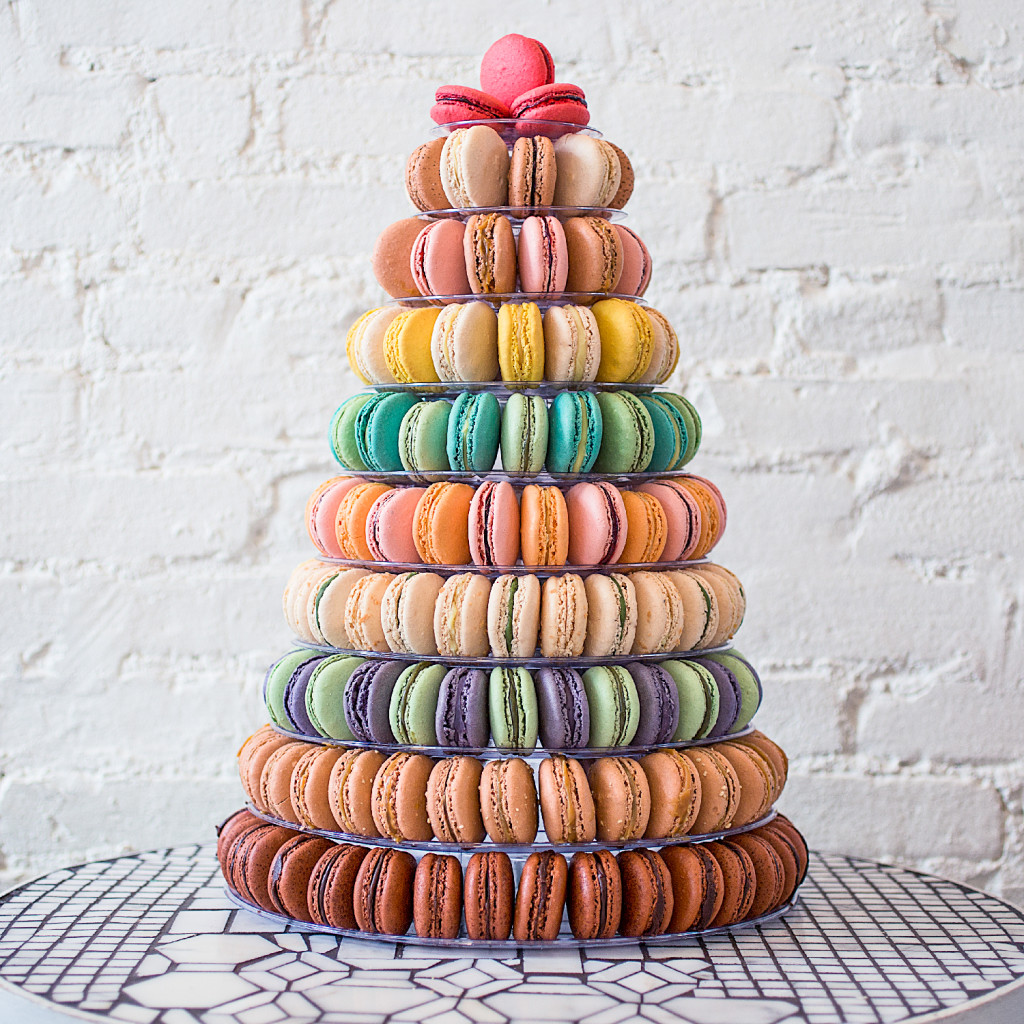 Woops! macaron kiosks are the ideal opportunity for an aspiring entrepreneur who has always dreamed of owning a small business. With a low initial investment, Woops! macaron kiosks are easy to run and easy to scale, with minimal moving parts and a very small staff. The success of the business has been proven in malls throughout the country, making Woops! macaron kiosks the perfect entree into a new career as a small business owner.
With start-up costs beginning at $52,000 for a macaron kiosk, and with financing available for some of the total investment cost, Woops! offers investors a low initial investment with the potential for high returns; our average macaron kiosk has generated $252,000 in annual sales.
Woops! macaron kiosks are perfect for a first-time entrepreneur
Woops! macaron kiosks are custom-designed to showcase the colorful beauty of our macarons. The success of the brand's kiosks in the malls of the New York and the Tri-State area has proven that the model can earn a rapid return on investment. Woops! kiosks not only look beautiful, but they also come packed with practical features such as built-in refrigeration and a self-contained sink so you can properly serve, store and manage your inventory with ease. In fact, it typically takes between 20-30 minutes to prep a Woops! macaron kiosk for a day of business.
All Woops! products are made by hand in our bakery, fast-frozen and shipped to our franchise locations across the United States. Kiosks receive pre-baked cookies that only have to be thawed — a very simple process. Because Woops! takes care of producing our treats, our franchise owners can focus on managing their businesses and taking care of their customers.
Woops! made a significant investment to open an artisanal bakery in New York City, which hand-produces classic French macarons in more than 20 flavors, as well 30 other international desserts such as Jewish rugelach, French almond croissants and Argentinian alfajor pastries. The brand's head pastry chef is a Belgian-born master who employs authentic European recipes he learned during his tenure in some of Europe's finest establishments, as well as some he discovered during his travels around the world.
Woops! macaron kiosks are winning in America's malls
For the first-time entrepreneur, Woops! macaron kiosks not only boast a simple-to-run and quick-to-scale business model, but also the benefit of being luxurious signatures of malls that have built-in foot traffic. While the kiosks were designed for both beauty and practicality, the model has been proven in malls across America, where customers across every demographic are just as enthusiastic about French macarons as we are! Moreover, Woops! has developed relationships with five of the largest mall companies in America, and they are chomping at the bit for Woops! to enter their marketplaces.
As a proven franchise system with decades of experience in growing franchise systems, we leverage our relationships on behalf of our franchise owners to secure the best possible lease terms. For new franchise owners, this is a tremendous asset for two reasons: 1) new franchise owners get a potentially faster return on investment and 2) navigating the tricky and complicated lease negotiation process is aided by the executive team. This means that new franchise owners can open quickly and focus on growing their businesses.
Available territories
While more locations are available, Woops! macaron franchise is actively targeting the following malls:
Boston - Natick Mall
Boston - South Shore Plaza
Boston - Northshore Mall
Boston - Burlington Mall
Boston - CambridgeSide Galleria
Denver - Park Meadows
Denver - Southwest Plaza
Denver - Colorado Mills
Ohio - Polaris Fashion Place (Columbus)
Ohio - Kenwood Towne Center (Cincinnati)
Ohio - Easton Town Center (Columbus)
North Carolina - SouthPark (Charlotte - area)
Pittsburgh - Ross Park Mall
Indianapolis - The Fashion Mall at Keystone
Dallas - The Parks at Arlington
Houston - Willowbrook Mall
Houston - Baybrook Mall