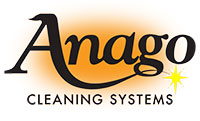 Master Your Future
Anago Cleaning Systems provides Master Franchise Owners with the ability to start their own business in the profitable commercial cleaning industry, with the foundation and support of an established organization. Since our inception in 1989, Anago has experienced significant growth, with over 30 Master Territories and over 2,400 Unit Franchisees across the U.S. and internationally.
As a Master Franchise Owner, you will sell, coach and support Janitorial Franchise Owners in a designated region, using Anago's proven concepts and methods. An Anago Master is NOT in the cleaning business - he/she is in the sales & marketing business.
Our "Dirty Little Secret" -
Cleaning Isn't Sexy, But You Can Take It To The Bank
Commercial cleaning is a huge industry! It is currently estimated at $100 billion annually, with expected double digit growth. You will never run out of franchises to sell or buildings to clean!
The Anago Master Owner makes money through multiple revenue streams. They collect a down payment and recurring note payment from the sale of the Unit Franchise. They collect royalty, administration, advertising and insurance fees for all janitorial contracts assigned to the Unit. When the Unit Franchisee wants additional contracts above what was purchased in their initial program the Master collects a commission fee, comprised of a down payment and note payment. The possibilities are endless!
The ideal candidate for an Anago Master Franchise is a mid to senior level executive with a strong sales & marketing background and the ability to manage a highly motivated staff. Prospective Master Franchise candidates must also meet the financial requirements to purchase and support their Master territory.
Contact Anago Today!
To find out more about this outstanding opportunity, contact Anago today. Master Franchises are available across the U.S. and internationally.