When you first walk up to an Andy's store, you can't help but feel that something extraordinary is taking place. Smiles abound, delicious scents fill the air, custard machines happily churn and the menu suggests one irresistible treat after another, after another.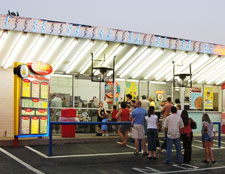 Then comes the moment of truth: you sink your spoon into your treat and savor the first taste. This is something extraordinary indeed! I want to share with you the secret behind this special experience: Fanaticism. You can literally taste, feel and see the fanaticism that emanates from an Andy's.
Several years ago we discussed the option of franchising and taking Andy's Frozen Custard worldwide. Frankly, we were skeptical. I wasn't convinced that we could duplicate our customer experience, so we tabled the idea. Then it occurred to us, what if we only select those precious few people that are as committed and as fanatical as we are? It is my highest hope that you are one of those few people.
Running an Andy's is a lot of work…doing anything this special usually is. But with extraordinary effort comes possibilities that are just as extraordinary.
The Andy's Frozen Custard franchise program provides the guidance, training and support you need to operate your business.
Getting You Started
We are with you through the initial phases of establishing your Andys franchise. You will have guidance on site selection, construction and grand opening, where a team will be provided to help train you and your staff.
Fanatical About Training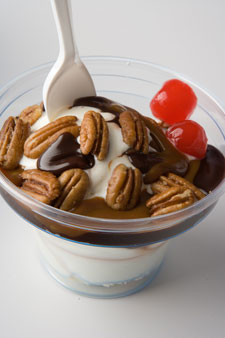 You'll never stop learning about your business. We provide classroom, in-store, on-site and ongoing training courses to teach every aspect of your business: financial and operational management, sales tracking, product preparation, food safety and even marketing training.
Marketing Your Franchise
We provide the support and materials you need to market your location, including point-of-purchase materials and proven marketing materials like ads, direct mail pieces and flyers.
Exclusivity
Not only will you enjoy exclusive territory, you will have use of our proprietary custard mixes, recipes and equipment. You will also have use of our confidential operational systems and buying programs.
Ongoing Support
Guidance and support are never more than a phone call away. In addition to ongoing updates and information from the Andy's home office, you will receive visits from field support representatives and unlimited phone support from our home office support team.
Our hope is that we can accomplish more as a group than you can do on your own. The buying power and prestige of being a part of a nationwide chain will work to our advantage collectively.