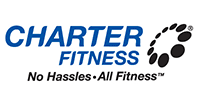 Charter Fitness Franchise Opportunity
Own a Charter Fitness Health Club!
Charter Fitness is breaking new ground in the industry with a "fitness first" attitude. Here's your opportunity to join one of the most attractive franchise offerings in the business as we grow across the country.
Grow with Us
Charter Fitness is one of the Chicago area's largest and fastest growing fitness centers. Poised for ambitious growth beyond our Midwest roots, our business model is one of the most attractive in the industry, offering a best-in-class concept providing a solid return on investment.
Experienced Leadership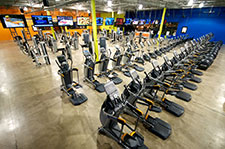 The Charter Fitness leadership team knows what it takes to successfully open and run a health club. With more than 40 combined years of operations and fitness management experience, our team knows the importance of delivering results for not only our bottom line, but yours as a franchise owner. We're owner/operators ourselves and as such we continually strive to improve the business, the return on investment and the membership experience.
For you, we'll provide pre-opening and on-going support services including hands-on training related to business systems, procedures and operations; recruiting, development and training; financial metrics; and advertising and marketing.
Ultimately, we use our strengths to help you realize your goals.
Strength for Investors
A qualified franchise candidate will need $300,000 in liquid assets and $750,000 net worth. According to the Charter Fitness FDD, Charter Fitness health clubs generate an average total income of $888,971.15 yielding 26.49 % EBITDA as a percentage of sales. We've done the heavy lifting to establish and refine the Charter Fitness concept. We also will continue to operate corporate facilities, now numbering more than 35 with 10 new facilities planned to open over the next year.
Growing Smart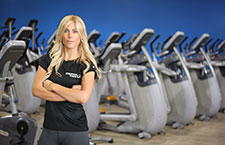 With our roots firmly planted in the center of the country, we see opportunity to branch out across the USA. Our prime initial targets for developing the Charter Fitness concept are Texas, Florida and California, along with St. Louis, Kansas City and Indianapolis. With sophisticated market-planning capabilities, we know how to identify those communities that offer the most strategic mix of demographics and real estate opportunities - all with a keen eye toward the long term changes that can effect an the area. These metrics have kept our corporate facilities growing strong for years, and we know they will deliver value for a franchise owner.
Our Members Put 'Fitness First'
Charter Fitness members prefer our clubs because they won't find a lot of distracting, gaudy colors and pretentious slogans. Our clubs are for diverse individuals who have one thing in common: they put fitness first and they're focused and resolute about their fitness goals. This concept has worked! Our clubs are so popular we're expanding the size of many of them to accommodate the overwhelming response.
Value-based, Convenient, No Hassles, All Fitness
Charter Fitness members appreciate our state-of-the-art, high-quality equipment and the variety of personalized, results-oriented training programs - all offered in uncomplicated, value-based plans. Members also appreciate that our clubs are strategically located for convenience and parking
.