Discover Your Greatness with a Club Metro USA business
Health and Fitness - An industry that is truly the best of both worlds
Health and Fitness...an industry that is proven and mature, yet still untapped!
In 2012, the fitness industry represented over 20 billion in sales and over 50 million Americans now have some type of gym membership.
Growth potential is huge - less than 20% of adult Americans currently have a gym membership! This number continues to increase more than 5% each year.
Club Metro Business Model
Club Metro USA provides an affordable, resort-like health club model to consumers.
Customers enjoy a luxury, "resort-like" health club for as little as $19.99.
A low entry price equals high customer retention.
We've perfected a pre-sales program that has helped our franchisees acquire hundreds and sometimes thousands of paying members before their club has even opened!
In addition to the basic, recurring monthly membership, our franchisees have six other potential revenue streams.
Revenue Streams Include:
Personal training
Classes
Apparel/store items
Juice bar & vending
Childcare
Tanning
Attract new customers based on price and keep them long term with a high quality gym and experience!
Our nation's health consciousness continues to grow and be a focus. As more people realize the long-term benefits of healthy living, we're making time to move our bodies, raise our heart rates, and watch what we eat.
But that's not the only reason the fitness industry continues to ride an enormous wave of growth. Consider your future members:
Baby Boomers: The baby boomers are the first generation to commit to regular exercise. As this generation reaches retirement age, it's determined to live with a quality of life never before known to those in their 60's, 70's and 80's.
Every generation coming after the baby boomers, from Gen X, Gen Y and the Millennials all view regular exercise as a critical part of their daily life.
Subsidized memberships: Understanding the impact of healthy living on medical care expenses, insurance companies are now beginning to subsidize gym memberships as a preventative health care measure.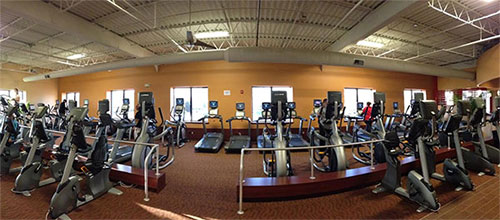 Ideal Owners
Are you ready for an opportunity to become a Club Metro USA Franchisee? We're looking for entrepreneurs that are motivated by success, but even more importantly, a Club Metro franchisee appreciates the benefits that a subscription revenue model like ours can provide.
As we like to say, "In what other business does the customer have to get sweaty and do all the work?" You will still work hard, but we truly believe that a successful business life depends on a successful personal life. We believe that our business model, complete with the potential for healthy earnings and a passion for helping others, gives our franchisees a real chance to achieve exactly that.
Discover the beneifts of owning a Club Metro USA franchise today!