Lights. Camera. Satisfaction.
Drama Kids International is the exclusive U.S. provider of the internationally renowned Helen O'Grady Children's Drama Program -- the most popular after-school children's drama program in the world. No auditions, no boring rehearsals...just FUN.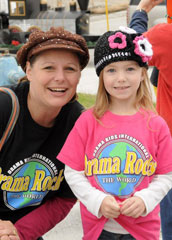 As a Drama Kids International franchisee, you can enjoy the benefits of empowering our next generation through creative thinking and confidence-building during the school year, while reaping the rewards of running your own full-time business from home.
Make your own hours
Work from home
Flexible summers and holidays off
As part of a global brand that has taken the time and investment to get it right -- by developing a drama program that focuses on fun -- financial success and professional freedom are a few simple steps away.
The Business Of Drama Kids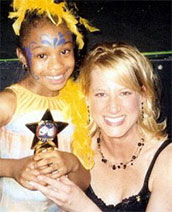 Our franchisees love what they do, but, don't be mistaken, Drama Kids offers our franchisees financial freedom and independence within a family-friendly, thriving business model:
Largest after school drama program in the world
Over 50,000 children attending classes each week
State of current educational system needs supplemental education to support our youth
Low cost to parents = recession-resistant/high demand
Teaches kids ages 4-18 creative thinking, literacy skills, leadership, public speaking, and confidence
The Business Of Running A Business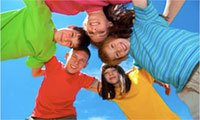 Regardless of your background or experience, Drama Kids provides the following services as part of the franchise offering:
Financial/business planning
Class locations strategy and set-up
Curriculum and teaching techniques training
Teacher staffing and management training
Investment
The initial investment for a Drama Kids franchise including start-up costs is approximately $40,000.
Ranked in Top 500 Franchises and in Top 50 Low Cost Franchises by Entrepreneur magazine.
Drama Kids are:
4x more likely to be recognized for academic achievement
3x more likely to be elected to class office within their schools
4x more likely to participate in a math and science
Contact Drama Kids today to learn more.
This web page does not constitute a franchise offering or an offer to sell a franchise. A franchise offering can be made by us only in a state if we are first registered, excluded, exempted or otherwise qualified to offer franchises in that state, and only if we provide you with an appropriate franchise disclosure document.