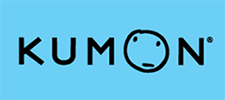 About Us
Kumon is an after-school math and reading program that helps children of all ages and levels become eager, independent self-learners. Through an individualized worksheet-based program, children learn how to learn on their own at their own pace and develop strong academic skills. Our students gain a sense of confidence that will help them in the classroom and beyond.
History
Kumon began in 1954 when Toru Kumon, a Japanese teacher and devoted father, created a unique instructional routine to help his son with math. The unique instructional method he created was so successful that his son was able to do calculus by the time he was in the sixth grade. The success of this program led to the first Kumon Center, which opened in Osaka in 1958. After much success in Japan, Kumon came to North America in 1974, with the first center opening in New York State. Today Kumon continues to expand its franchise operations worldwide.
Why Us?
Entrepreneur magazine ranked Kumon #1 among all education franchises for the 13th consecutive year. This ranking is considered the best and most comprehensive franchise ranking based on objective, quantifiable measures of franchise success. Forbes ranked Kumon #3 on its list of "Top Franchises for the Money." As a Kumon franchise owner and Instructor, you'll get the satisfaction of seeing your business grow while watching your students develop crucial math and reading skills. Our unique, worksheet-based program makes instruction simple. With a passion for education, a college degree, and our specialized training program, you'll soon be ready to guide students to success.
Proven Record:
Entrepreneur Magazine
No. 1 "Education Services Franchise" 13 years in a row
No. 4 "America's Top Global Franchises"
No. 18 "Franchise 500"
No. 22 Fastest-Growing Franchises
Forbes
No. 3 "Top Franchises for the Money"
AllBusiness.com
No. 5 "AllStar" Franchises
Franchise Direct
No. 33 "Top 100 Global Franchises"
Small Initial Investment, Large Returns
When you choose to invest in education through a Kumon Franchise, you aren't simply making a financially sound business decision - you are embracing a socially responsible opportunity for unparalleled growth potential. Kumon offers attractive business incentives in fast-growing markets. If you have an entrepreneurial drive and desire to work in the rewarding field of education, we'd like to meet with you. We offer a rewarding business helping children build confidence and a love of learning.
Startup Costs, Ongoing Fees and Financing
Total Investment: $72,187 - $149,319
Franchise Fee: $1,000
Material Fee: $1,000
Ongoing Royalty Fee: $32-36/student/mo.
Term of Franchise Agreement: 5 years, renewable
Financial Requirements
Net Worth: $150,000
Liquid Cash Available: $70,000

Operations
Number of employees needed to run franchised unit: 2 - 3. Absentee ownership of franchise is NOT allowed. (100% of current franchisees are owner/operators).
Training and Support
Kumon trains qualified franchisees in the Kumon Curriculum and the Kumon Learning Method as well as in business strategies for owning and operating a Kumon Center. Kumon Center owners also take part in our continuing education programs.
A franchisee will take part in a startup training program. This training program takes place at Branch and Regional Offices and at Kumon University in Teaneck, N.J., over a three to five month period.
Through Kumon branch offices, our staff takes an active role in supporting franchisees in both the administration of programs and center growth and development. Student materials are continually reviewed, updated and supplied to our centers. Continuing training, meetings and seminars are widely attended by Kumon Franchisees. In addition, Kumon North America provides national and local marketing and franchisee support programs.
Ideal Candidate
A Kumon Franchisee should have a passion for and dedication to education and working with children. If you enjoy working with children and have some prior business experience, that's a very good start. Kumon Franchisee candidates must meet the following qualifications to be considered for a franchise opportunity:
A passion for and dedication to education and working with children
Four-year college degree required (teaching background helpful, but not essential)
Required capital needed to establish and develop a Kumon Math and Reading Center
The ability to create and manage a center that effectively motivates children in the Kumon Learning Method and an interest in and commitment to helping children in your community
The ability to deliver an excellent customer experience while maintaining dedication to Kumon's core values
A good understanding of your area of opportunity and strong ties to the community
Excellent communication and interpersonal skills
A full-time commitment to Kumon -- an average of six to eight hours per business day, 40 hours per week.
U.S. Citizen or Permanent Legal Resident (Green Card).
Kumon's Core Beliefs:
Any age. Any level.
The Kumon Method was created to help children of all ages and academic levels. For catching up to grade level, discovering new levels of challenge, or reaching virtually any other academic goal, millions of students and their parents agree that Kumon works.
Learning how to learn.
Kumon is an academic program like no other. Instead of passively receiving instruction from teachers or tutors, Kumon Students actively develop self-learning skills. Here's how:
Each student progresses at his or her own pace through an individualized program of worksheets carefully planned by the Instructor.
Students do daily assignments that take about 30 minutes per subject-- in two sessions a week at the Kumon Center, and the other five at home.
Step by logical step, students steadily build a solid grasp of math and reading, and become more confident and motivated with each worksheet solved.
The Kumon Worksheets.
The Kumon Worksheets are the key to the Kumon Method. Carefully designed and relentlessly fine-tuned, they've been effective for millions of students.
The worksheets provide examples of how to solve each problem, enabling students to self-learn new concepts on their own.
Each worksheet teaches a lesson that's one small step more advanced than the lesson before, so the student is less likely to hit a wall and become discouraged.
An assignment is complete when a student has done every problem correctly. When that happens, the student "owns" that knowledge, and is ready for the next assignment.
Instructors
The Kumon Instructor
Kumon Instructors regard themselves more as mentors or coaches than teachers in the traditional sense. Their principal role is to provide the direction, support and encouragement that will guide the student towards performing at 100% of his or her potential.
Students who grow with Kumon may find their relationship to their Kumon Instructor to be among the most rewarding and productive of their academic careers.
All Kumon Instructors share a passion for education and an earnest desire to help children succeed. They will invariably apply these along with their talent and training in the Kumon Method to make the most constructive contribution possible to your children's future.