A Complete Marketing Service Provider
Minuteman Press is a complete business service provider that has been helping businesses grow for over 40 years. We have been rated #1 in our category for the past 11 years and 22 times overall by Entrepreneur Magazine (January 2014). As a Minuteman Press owner you do not need any experience to own and operate a successful center. Our owners are business people, who are alert to the needs of their business community and enjoy a long term repeat relationship with their clients by providing excellent quality and service.

Over 40 Years of Leadership & Expertise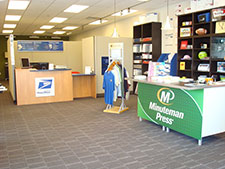 We have developed a unique business model that provides products and services every business uses for their daily operation, as well as their marketing and advertising campaigns. From start-ups to thriving businesses, from neighborhood shops to large corporations they all must advertise and create brand awareness. Our centers provide digital printing, direct mail, promotional items, advertising campaigns, website design services and much more. Today Minuteman Press has evolved into a complete marketing service provider capable of producing anything that you can put a name, image or logo on.

Unmatched Franchise Training & Support
Minuteman Press has developed an extensive training program focusing on business management, marketing, pricing and much more. You will learn how to use our proprietary management software which runs virtually every aspect of the business from pricing, marketing initiatives and inventory control to tracking customer spending habits. It makes running and managing the business easier and more efficient and it give our owners a huge advantage.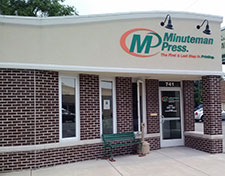 Since day one Minuteman Press has believed in a strong local support system to assist its franchise owners in building their business. We are the only franchise in the industry that has established 27 regional support offices that assist its owners on a business management and marketing level. As a Minuteman Press owner you'll have the support and knowledge of a proven system working with you to help build your business.
Continue your research of Minuteman Press today and contact us to learn more about this exciting opportunity! You'll receive our interactive online brochure, information regarding financing and much more. There is no obligation.
This web page does not constitute a franchise offering or an offer to sell a franchise. A franchise offering can be made by us only in a state if we are first registered, excluded, exempted or otherwise qualified to offer franchises in that state, and only if we provide you with an appropriate franchise disclosure document.