Maintaining a Premium Edge in a Fast-Paced Market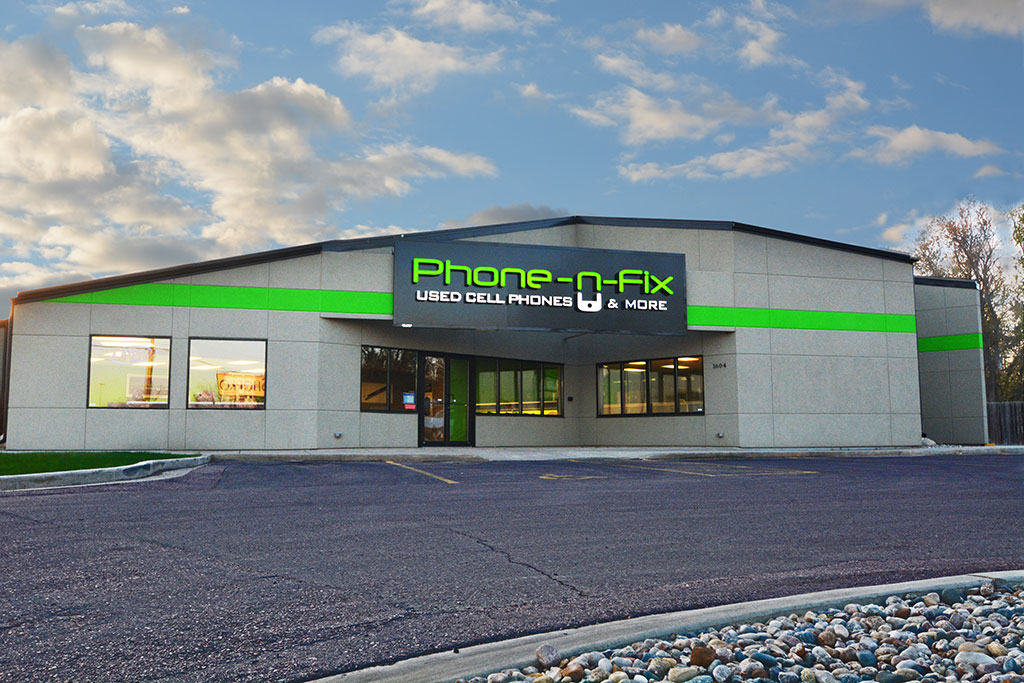 Our Brand Story. The Phone-n-Fix concept was inspired by our team's combined 40+ years of business ownership, development and franchising experience. We recognized the need for a cell phone retail and repair destination that broke the industry mold - featuring professional, organized store layouts, state-of-the-art retail products and service technicians who are just as polished as they are knowledgeable.
Our answer to that need manifested in the form of a small device repair business run out of a lime green house-turned-office space. That small operation evolved into a kiosk in a local mall and, eventually, blossomed into a fully-branded, multiple-market network of stores and kiosks.
Today, Phone-n-Fix offers its customers a premium cell phone repair experience, as well as access to certified pre-owned devices and new accessories at affordable prices. Our brand's commitment to operational efficiency and great customer service has allowed us to extend our passion for wireless technology to multiple communities.
Our Company Philosophy.Phone-n-Fix introduces a new brand of customer service to the wireless retail and repair space. Each of our retail locations boasts an ambiance that is defined by sleek sophistication and ultimate convenience. We answer a need for thorough, affordable cell phone repair services, as well as quality retail options for those looking to replace their device.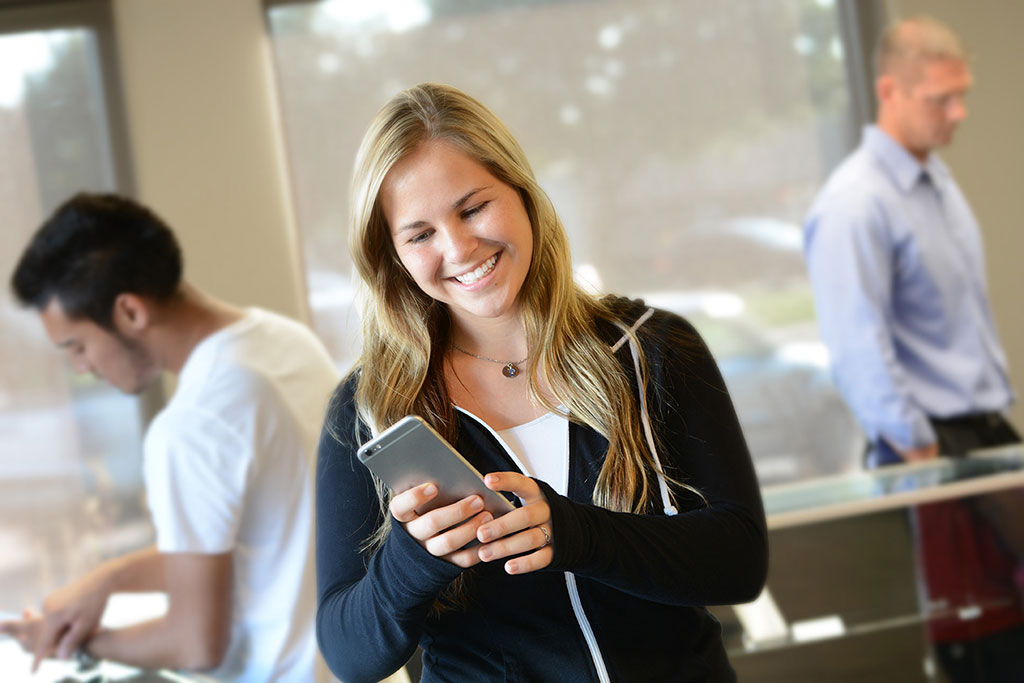 Customers trust Phone-n-Fix for friendly, reliable service that puts their needs first. As soon as they set foot in our retail locations, they are met by an enthusiastic team member who is eager to help them navigate Phone-n-Fix's signature retail and repair experience - whether it's repairing a damaged device, selecting a certified pre-owned device or a burning desire to purchase a new accessory that brings them in.
Why Phone-n-Fix?
Your Wireless Playground
Growing Your Own Cell Phone Repair Franchise
We are Good at What We Do. With a commitment to operational excellence and outstanding customer service, Phone-n-Fix has established a reputation for quality, efficiency and affordability in the growing cell phone retail and repair industries.
Multiple Potential Revenue Streams: Phone-n-Fix franchise owners will have the opportunity to expand their business through a variety of revenue streams:
Like-New Smartphones: Sourcing from approved, industry-leading suppliers,you can offer a selection of like-new devices from the hottest brands, at a wide range of price points. Additionally,customers can trade in their gently-used cell phones for cash on the spot, or use their trade-ins to upgrade to like-new devices in your inventory. You, in turn, can resell their devices to other customers.
Accessories: You can also feature an unmatched selection of top-branded accessories to accompany your like-new cell phones, including cases, chargers,tempered glass, and more.
Repairs: Your trained technicians can generate additional customer loyalty and revenue potential as they provide quick and convenient repair services on customers' damaged devices.
Pre-Paid Services: Phone-n-Fix has teamed up with some of the nation's biggest pre-paid wireless service providers to offer customers fast, reliable service for a fraction of the price.
Warranties: You can add yet another potential revenue stream for your business by offering warranties on the products and services you provide.
An Opportunity That is Dialed In
Today's Premium Like-New Cell Phone Market
Market Demand. In today's digital world, millions of Americans rely on their smartphones each and every day. With the growing numbers of smart phones there also comes a growing need to provide repair services when those phones are damaged.
Fix, Buy and Sell. Phone-n-Fix goes beyond just repairing phones. As a Phone-n-Fix franchised store owner, your trained technicians will provide quality repairs in a timely fashion.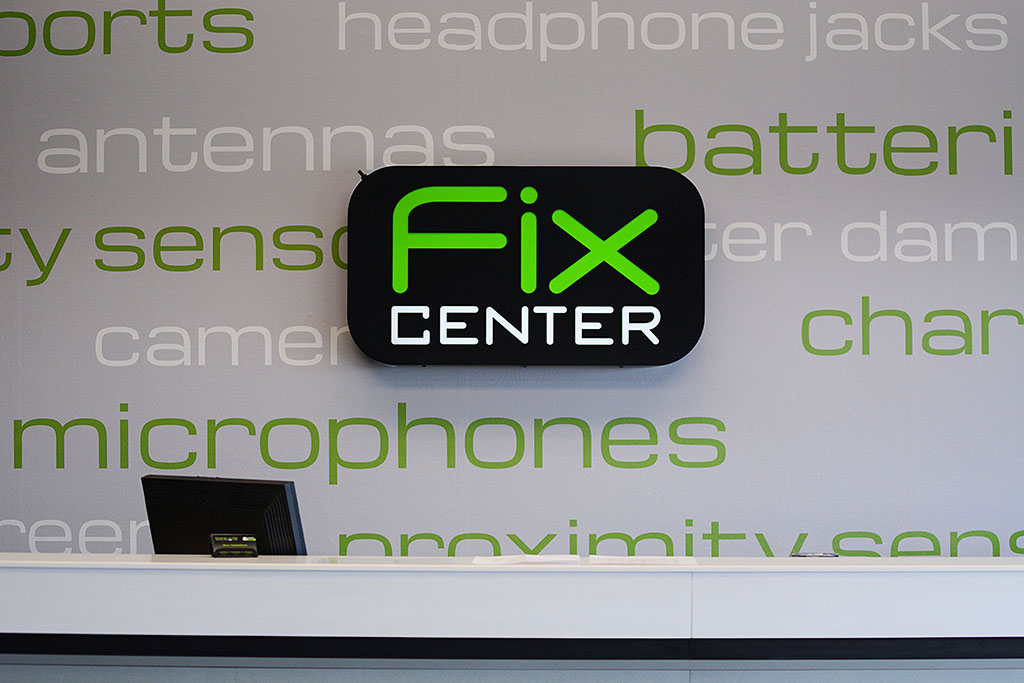 Additionally, you will have the opportunity to expand your business through multiple revenue streams as you provide access to premium cell phone accessories, certified pre-owned smartphones and warranty programs. Your customers can trade in their devices for cash or receive credit toward a like-new model from your inventory - allowing you to boost your bottom line while capturing market share in the exploding cell phone retail and repair sectors.
Building Businesses. There are multiple franchise sizes and formats available. A typical Phone-n-Fix franchised store can range anywhere from 700 to 2500 square feet, conveniently located in sites with heavy foot or vehicle traffic. Best of all, you can grow your mobile phone repair business confidently, with the support of our experienced team.
We need YOU. Through our franchise program, we aim to make Phone-n-Fix the dominant smartphone retail and repair brand ... and we aim to provide qualified franchise owners with an incredible opportunity to build businesses.
To be a part of the Phone-n-Fix franchise program you do not need to have prior experience in the mobile phone industry, and you don't even need to be tech savvy.
Support That Is Always "On"
As You Start Your Cell Phone Repair Business
Starting a cell phone repair business with Phone-n-Fix means you have instant access to a wealth of industry and business development knowledge, plus a range of tools and support functions:
Store start-up guidance: We will review lease terms with you, offer advice on store build-out, assist with setting up merchandise displays and more
Pre-opening training program: Remote, classroom and on-the job training, so you can hit the ground running with the knowledge and information you need
Vendor relationships: Benefit from our established relationships with key suppliers, whether for accessories, certified pre-owned devices or repair parts
Confidential operations manual: Our comprehensive manual details the procedures essential to running your business efficiently and effectively
Approved technology tools: Access to our state-of-the-art technology includes a POS system that provides repair ticket tracking data, business reports, customer relationship management and inventory
Local marketing and advertising support: Sample materials, media strategies, specific campaign advice, as well as presence on our corporate website
Ongoing support: Refresher training, on-site visits and remote assistance via phone or e-mail
Invest in a cell phone retail and repair franchise opportunity that is wired for growth! Fill out the request more information form to learn more.