Re-Bath Full Bathroom Remodeling Franchise
The bathroom remodeling industry is booming as a result of the abundance of aging homes in the marketplace. The Joint Center for Housing Studies at Harvard University, using data compiled from the U.S. Census Bureau's American Housing Survey, reports that an unprecedented number of American homes are either in, or entering, the apex of their remodeling years. Tens of millions of homes built in the 1970s, '80s, and '90s have bathrooms that need to be remodeled.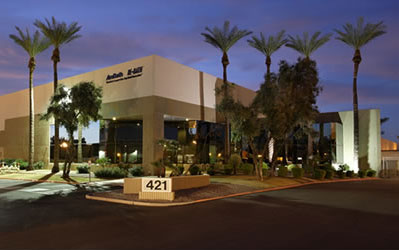 Bathroom remodeling industry growth
How does Re-Bath stand apart from the competition?
With the advent of our natural stone product, we are moving upstream in order to appeal to the upper-middle class market; these markets have not yet been captured by a national brand, and Re-Bath faces little competition in going after this segment of the home-owning public. There are several reasons as to why Re-Bath is well-positioned to be the dominant national brand in the upper-middle class market: 1) We are a manufacturing and product-sourcing company, with a fully array of proprietary products exclusive to our franchisees, 2) We have relationships with numerous product vendors which help our franchisees purchase the items necessary for them to perform full bathroom remodels.
An iconic bathroom remodeling franchise
Re-Bath is the world's largest bathroom remodeling franchises, having remodeled millions of bathrooms since our founding in 1979. Our bathroom remodeling franchise is rapidly expanding with nearly 150 locations open or in development. Now is a great time to be in the remodeling industry and with new products and services, Re-Bath is positioned to grow quickly in the years ahead.
Ideal Candidate
We're looking for savvy entrepreneurs or general contractors with existing businesses who:
Have a passion for people and improving bathrooms
Are driven to succeed, to learn, and conduct business with professionalism and integrity
Are willing to be coached and embrace our proven systems in order to improve business and win new customers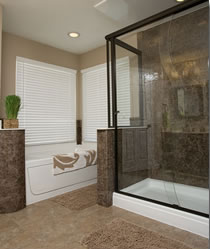 We're also looking for people with:
Leadership, management, marketing and sales skills.
A passion for teamwork.
A desire to run a business that improves people's lives and positively contributes to your community
The total estimated investment required to begin operation of a Re-Bath bathroom remodeling franchise ranges from $81,000 to just over $353,000. The price range varies depending on the size of territory you purchase and can be more if you are starting from scratch rather than converting an existing remodeling or contracting business.
You'll need at least $50,000 in liquid capital and enough financial resources to be able to fund your purchase, and working capital to ramp up your business. Some of this can be through a business loan. You should have a minimum net worth of at least $150,000.