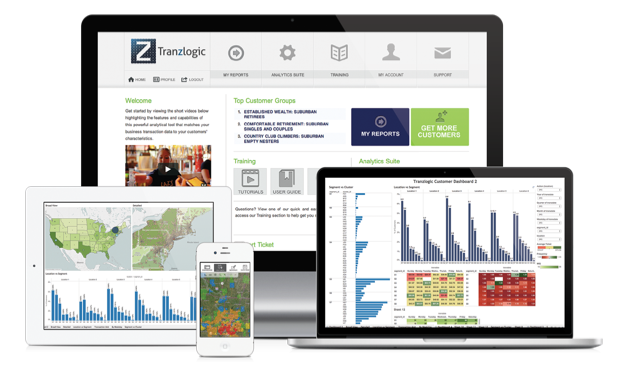 Turn your transactions into customer insights
Tranzlogic transforms your in-store, ecommerce, and mobil e transactions into actionable customer insights that help franchises make smarter decisions and get better results.
Simply activate Tranzlogic and gain access to powerful data and franchise tools
Identify your best customers, learn what they like and see where they live.
Engage in more efficient marketing, loyalty and expansion activities.
Respond to regional trends, orient to the local market and benchmark performance.
Measure results and see how customers are changing over time.