Make Your Passion Your Business
We're not your average franchise opportunity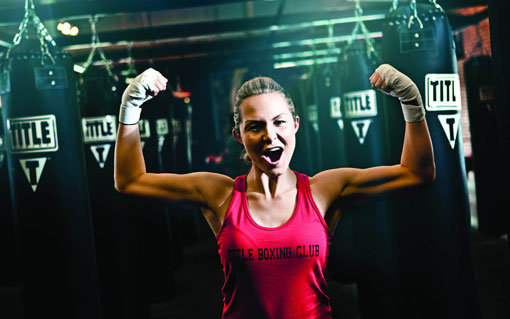 You've always been fitness-obsessed and driven, and you don't let anything hold you back. You've earned your life's many successes through hard work, determination, dedication and mental toughness.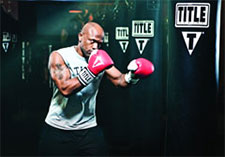 In this fundamental way, you already share a lot in common with the members and trainers at TITLE Boxing Clubs. Equally committed to fitness, they're always striving to feel better, live healthier and get tougher.
All they need is somebody like you - someone who knows how to motivate people. Someone passionate about fitness and business who can push them to be their very best. Someone who has the credibility that comes from having a winning record - either in the sports world or in the professional arena.
You've earned your TITLE with your career. Now earn it as a business owner.
Our playbook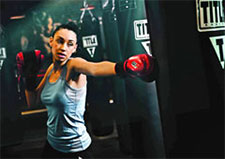 When you own a TITLE Boxing Club franchise, you'll be serving a high-achieving clientele who want and expect a more intense workout experience than they can get at their local gym. They'll be looking to you for inspiration because you know what it means to push your body to the limits and reap the rewards.
As a franchise owner, you won't be going it alone. You'll be part of our rapidly growing team, with direct access to a network of resources and leadership that will support your every move. Our brand playbook will give you all the training and tools you need to help your members reach their full potential -- all while enjoying ongoing financial success and a high-profile role as a fitness leader in your community.
The TITLE Boxing Club scouting report
One of the fastest growing fitness chains in the nation. Over 500 franchises sold, 140 are currently open in the U.S. and Mexico.
Partnered with one of the largest boxing equipment and merchandise suppliers in the world, TITLE Boxing.
Partnerships with sports brand leaders NIKE®, Under Armour® and Gatorade®.
Edgy and sophisticated, appealing to a predominantly professional female and male demographic.
Multiple earning streams through enrollment fees, membership dues, personal training fees and retail sales.
Community-centered environments that are supportive, welcoming, friendly, clean and safe.
One solid team

As a TITLE Boxing Club fitness franchise owner, your overhead is low and your opportunities for profit are high. What's more, you'll be supported by an experienced "coaching" staff that has the playbook, the resources and systems in place to ensure you have all the tools for success.
Are you ready to earn your next TITLE?
Contact us now to start the process.
This web page does not constitute a franchise offering or an offer to sell a franchise. A franchise offering can be made by us only in a state if we are first registered, excluded, exempted or otherwise qualified to offer franchises in that state, and only if we provide you with an appropriate franchise disclosure document.