Welcome to the Easiest and Most Profitable
way to start an Online Pet Store!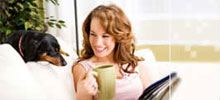 Pet Store Complete is the Fastest, Easiest, and Most Affordable way to start and maintain an online pet store. If you are interested in starting an online business, a pet supply business, or simply interested in making more money; Pet Store Complete will help you do all three!
There are many companies out there that either build websites, integrate products into a website or drop ship pet supplies, but none of them offer all three products and services at one time like Pet Store Complete does.
Take a look at some of the basic features included in our program:
Fully Customizable Website - Storefront with amazon.com/petsmart.com feel
Admin Control Panel allows you to make all custom changes to your website including: price changes, setting sales and discounts, adding content pages, adding images and content, changing layout design and logo, and so much more!
Full Product Integration and Management of 15,000+ Pet Supplies
Weekly automatic updates for your website and product line, so new features can be added to your site free of charge and the pet supplies available to your customers are always in stock and available to be shipped to your customers.
Free Drop Shipping on all orders - We will ship all of your order directly to your customers in YOUR companies name
No Inventory! Only buy products when customers have already ordered from you
Profit from 32%-45% on every order
No Minimum Orders
FREE Website Marketing with select website programs
We've done all the hard work for you. Now all you will need
to do to make this business a success is market your website!
Spend more time Growing your business instead of just maintaining it!
How It Works
Once your website is up and running, you will have the complete freedom to market your website however you like. There are many ways to market your website and get traffic to your store. Pet Store Complete offers free marketing tips as well as a starter marketing checklist of ways to drive traffic to your website, improve SEO for better search ability on search engines, and many other tips that will help you promote your website for little or no cost to you!
As customers place orders on your website, they will pay you directly (full retail) for each order by credit card or paypal, and that money will be deposited into your bank account. At the end of each day, you can simply submit those orders to Pet Store Complete through your admin section, pay Pet Store Complete the (Wholesale) price for the order, and then we will ship your order directly to your customers throughout the USA and Canada.
Unlimited Earning Potential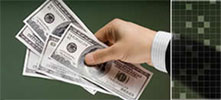 Pet Store Complete helps you earn money by giving you the opportunity to work for yourself, online from home. Starting a business that allows you the freedom to spend whatever available time you have on growing your business, at your own pace, is what many people are looking for. The profit margins are built into the products, so for every product you sell from your website, you will profit between 32%-45%.
Whether you have a part-time job, full-time job, or no job at all, Pet Store Complete makes it easy to own a professional online pet supply business in the booming $43 billion pet supply industry. Don't miss out on this great opportunity.
Testimonials
GENUINE BUSINESS WITH FIRST CLASS CUSTOMER SERVICE!
TopDawg Pet Supply is the ultimate business that I can advise anyone interested in starting a business to join. The first thing that drew me in to joining TopDawg is that I knew that it was a genuine business selling real products. The beauty of it is that they give you several options ranging from entry level website packages to test the waters as well as Professional Grade website packages with the New PetStoreComplete options.

The second reason that I like TopDawg is their FIRST CLASS customer service. Since I signed up for a website, the friendly customer support at TopDawg has responded to all my questions or concerns promptly. My website was set up within a few days and I was able to get my business running and generating income from there.

I know that my business is new, but I am certain that it will grow as time goes. All I need to do is to work on marketing for my business to grow and TopDawg will take care of the rest.
Theo Tures
Mortgage Underwriter, Minneapolis - Minnesota.
Jason Santini and Top Dawg Pet Supply have been lifesavers to me. My husband and I invested several thousand dollars in another company that was supposed to provide coaching to us so we could build our own website and start an on-line business. We were told the basics and then left on our own to do hours of research. Using most drop shippers, I was going to have to spend months putting all the products we intended to sell on a very difficult web building site that offered almost zero help. During our search to try to find a drop shipper, we found Top Dawg, and what a relief that was! Jason told me how his company worked and how much they would do for us for just $500. They not only built our website, but added almost 15,000 products to it, and keep those products up to date so we never have to manage our product line or worry about selling out of stock products. This is so valuable to me because I can now spend more time growing my online business instead of just trying to keep the products up to date. The website and admin tools are so user-friendly and the knowledge they have provided us with is priceless. If I had known that this was the type of service we would have received, we would have gladly paid ten times more for their services! I am now so excited and owe it all to Mr. Santini and Top Dawg Pet Supply! If you want an online business or just interested in the easiest possible way to make more money online, give them a call - YOU WILL BE SO HAPPY YOU DID!
Thanks Jason,
Diane Pridmore, AquariumAndPetSupplyHouse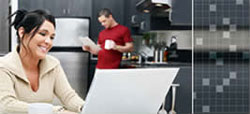 We've done all the hard work for you. Now all you will need
to do to make this business a success is market your website!
Spend more time Growing your business instead of just maintaining it!