Build Your Future with a Proven, Needs-based Franchise
Whether you're an existing multi-unit operator looking to expand your business portfolio, or a new entrepreneur looking to own a business for the first time, our franchise opportunity can help you build a bigger, better future. Batteries Plus Bulbs, the nation's largest and fastest-growing battery, light bulb, and mobile device repair franchise, offers you the support and expertise of a proven business model with over 25 years of growth. With over 650 locations nationwide and in Puerto Rico, our franchise opportunity gives you the advantage of a nationally recognizable brand, products people need, and multiple revenue streams.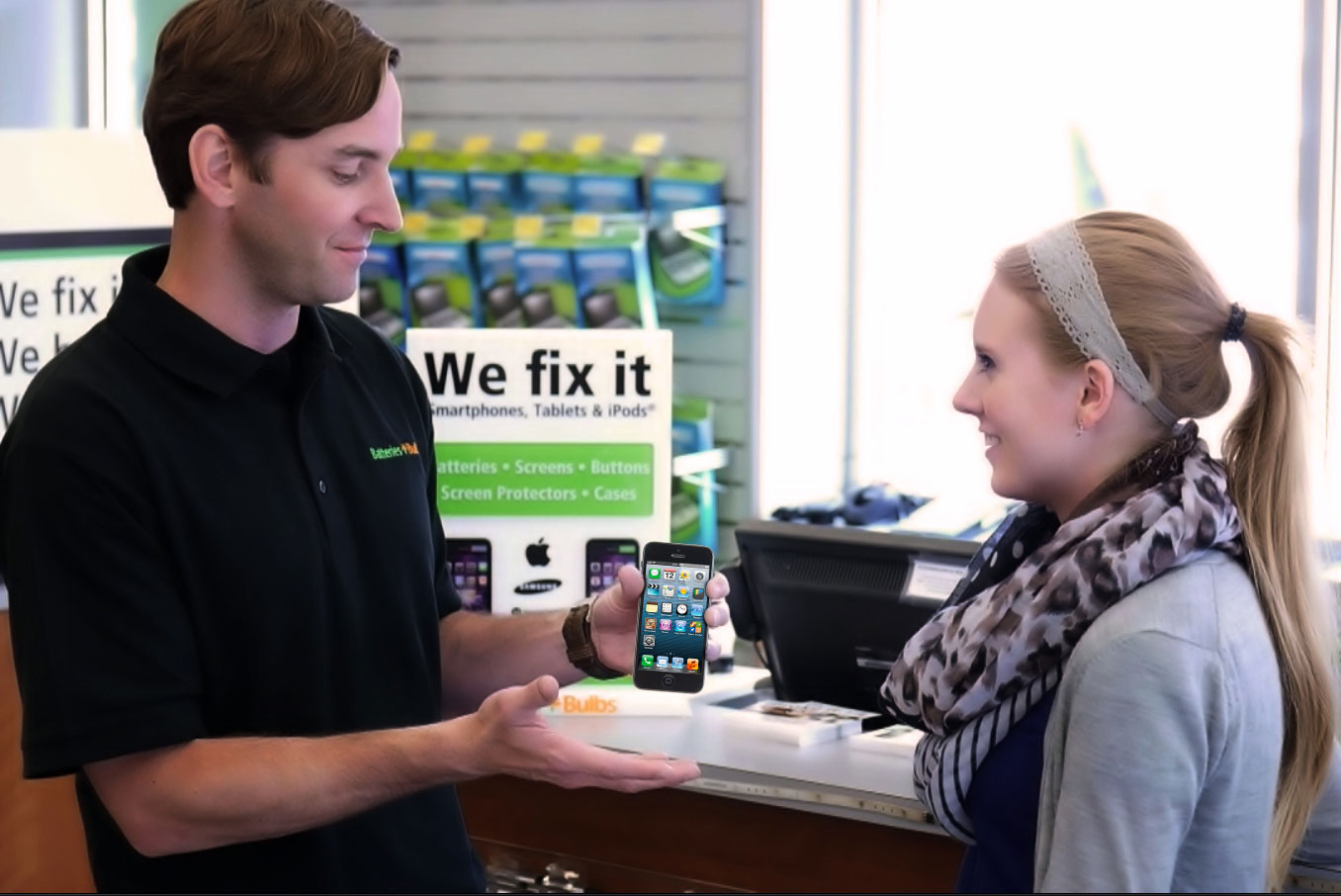 Join the recognized leader in the expanding battery and light bulb markets, differentiated by superior product knowledge, product availability and helpful advice. You will have access to more than 50,000 types of batteries, light bulbs and related products to help you provide solutions to retail customers and business accounts.
Smartphone and tablet repairs for Apple® devices, including iPhones®, iPads® and iPods®, and most Samsung® devices provides you with another revenue opportunity and the potential to serve even more customers. Services include: battery and cracked screen replacement, as well as charge port, button and antenna repair, and water damage repair, among others.
Franchisees are Achieving Their Goals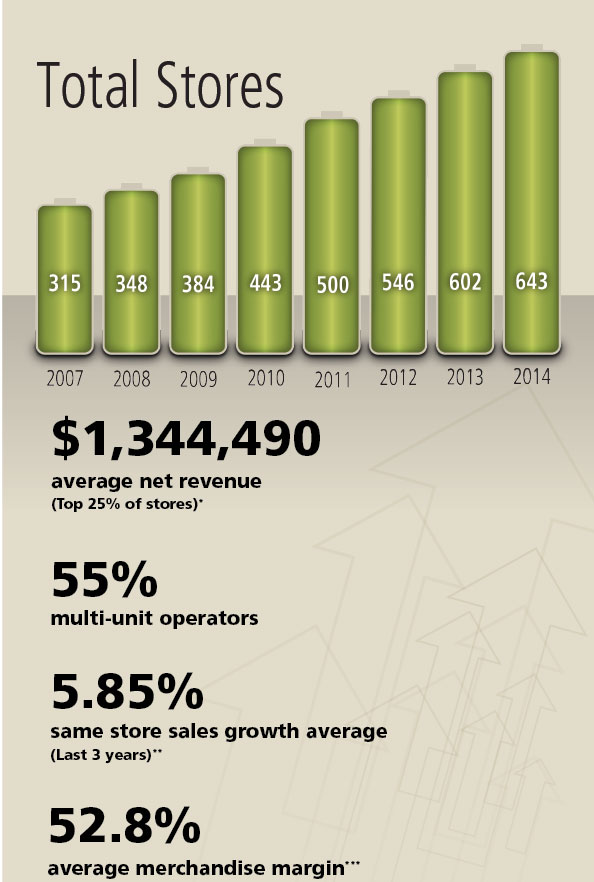 Batteries Plus Bulbs is more than just a great retail concept that meets the needs of thousands of customers every day. It's also a business designed to meet your financial needs.
With average store sales of $1.34M for the top 25% of stores, and 25 consecutive years of system sales and same store sales growth, our proven needs-based model is also recession-resistant. Over 55% of stores are owned bymulti-unit operators who continue to reinvest and open additional stores. If you're looking to build a network of stores, we'll help you expand from one location to two, three, or even more and achieve your business and lifestyle goals.

Industry Demand
Serving retail and business account customers across multiple industries means more revenue opportunities for you. Batteries Plus Bulbs serves the expanding $30.7 billion U.S. battery industry and the rapidly-growing U.S. light bulb industry estimated to be at $17 billion in sales (Freedonia Research Study). With 28 battery-powered devices and 61 light bulb sockets in the average U.S. household, and even more in many businesses, the demand for the products you'll sell is strong. With 30% of iPhone® users experiencing accidental damage in the last 12 months (SquareTrade), smartphone and tablet repair services give you another revenue opportunity and the ability to help even more customers. It's truly hard to find a franchise with more potential for return in this investment range than Batteries Plus Bulbs.

Comprehensive Training & Outstanding Support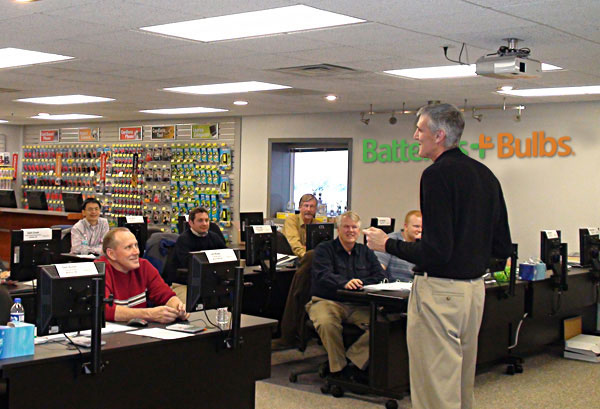 When it comes to starting a business you need more than the right products and a good store location. Batteries Plus Bulbs offers you well-established systems and support that can help you and your store reach its full potential. Each franchisee receives valuable resources, comprehensive training and ongoing support which may include:
Real estate and store design
Extensive initial and ongoing training programs
Business account sales training
On-going field support
Marketing (Store opening and ongoing advertising support and digital marketing)
Category and product management
Product call-center
Point of Sales system
Product quality assurance and technical support
Proprietary online cross-referencing tool
Intranet
Recycling
Industry Recognition
Ranked by Entrepreneur® magazine as one of the top 500 franchises in America for the past 20 consecutive years and #1 in the battery category for the past five.
Ranked by Forbes® as the #8 Best Franchise in America in their mid-range investment category.
Diversify Your Business Portfolio
Bring your multi-unit franchise operating skills and experience to the table, along with a desire to diversify your franchise business portfolio, and continue to build your future with Batteries Plus Bulbs.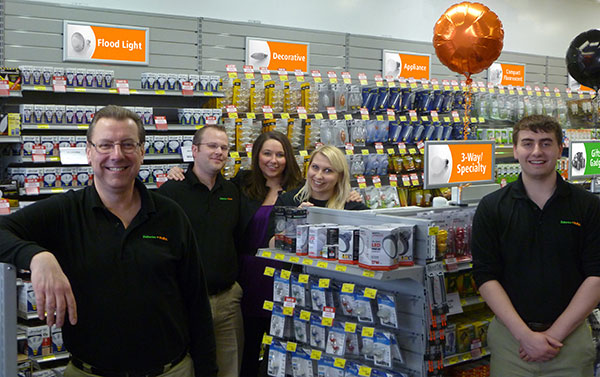 As the expansive line of products and services we offer continues to evolve alongside technology, so too may the range of opportunities to grow your business. Here's your chance to leverage several rapidly burgeoning industries: batteries, light bulbs, and mobile device repair; while providing solutions to both consumers and businesses in your area. We are continuing our rapid expansion and look forward to the possibility of having you join us.