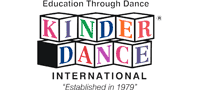 Offers Six Programs
Kinderdance Kindergym Kindertots Kindercombo
Kindermotion Kinderdance with Me
Adorable Customers!
Franchising for over 35 Years
Join us in the fight against childhood obesity
Low Cost Low Overhead Home Based Business
Total investment as low as $12,000.00
Includes all 6 programs!
Submit the form to receive more information
What is Kinderdance®?
Kinderdance® is the original developmental Dance, Motor Skills, Gymnastics, Music and Fitness Programs that combine academic readiness skills specifically designed for children 15 months to 12.
Make a difference in the lives of young children!
Take control of your life and make a positive difference in the lives of young children in your area by becoming a Kinderdance® franchisee.
No dance experience required!
Low Investment - Low Overhead
$28 Billion Children's Service Industry
Offers a proven business model
Simple business procedures
Exploding customer demand
No nights or weekends
Comprehensive training & ongoing support programs
Adorable Customers!
Why choose Kinderdance®?
Kinderdance® is the largest and fastest growing "Education through Dance, Motor Development, Gymnastics, Music and Fitness" program for young children today.
Ask About Our Free "Quick Start" On-Sight Marketing Visit!
As a Kinderdance® franchisee you become part of the preschool experience, yet retain your independence. You are free to set your own schedule and your own hours. You can even carry a small inventory of our customized dancewear to generate extra income. Without a studio to support you are nearly free of overhead expenses.
Since 1985 Kinderdance® has consistently been placed among the top child related - low cost children's fitness franchises.
Supplies and On-Going Support: From leotards to business cards, from music to business forms, Kinderdance® provides an initial supply of over 70 items you will need to start your business.
Here is just a sample of what's included:
Free Air Fare to Initial Training ($300.00 limit)
Free Hotel Stay During Training
Public Relations and Marketing Materials
Dance and Gymnastics Equipment
Original Curriculum and Music
Your Territory: No matter what level you choose, it will normally include between 250 to 400 locations; which is predicated on a population density of up to 400,000 residents. You will be awarded the right to teach all six of our programs (which is like having 6 separate franchises and only paying for one). There are no additional charges.
There are four choices with Kinderdance®
BRONZE - $12,000 - Designed for the person who wants to teach all the classes by themselves on a part-time or full-time basis. Each Bronze Level franchisee is authorized to teach in up to 10 locations* within their area.
SILVER - $20,000 - Designed for people who want to teach the Kinderdance® programs themselves or with a teacher on a full-time basis. Each Silver Level franchise is authorized to teach in up to 20 locations* in their area.

GOLD - $30,000 - Designed for people who want to market and train others. This gives you unlimited locations in an exclusive territory of up to a 400,000 population (determined by city, county, or zip code boundaries). You may or may not teach the program yourself.
GOLD PLUS - $40,000 - The Gold Plus Area Developer is designed for the person who is a motivated, financially qualified person who would enjoy an additional profit center. In addition to Tuition Receipts and Dancewear Sales the Gold Plus Area Developer franchisee would earn 40% of the paid initial franchise fee for each new franchise awarded in their territory, along with 25% of their paid monthly royalties!
International Franchises are available at ALL LEVELS.
We are looking for people who:
Have high energy with the ability to multi-task
Are interested in the Children services business
Are physically active
Have experience in sales and marketing
If this describes you fill out the form today!