About Mosquito Squad:
Mosquito Squad is proud to be North America's first, best and most trusted choice to eliminate mosquitoes, ticks and the diseases they can bring to families and communities. We are the leading tick and mosquito control franchise with the most locations, largest footprint and largest client base in the category. No one has eliminated more mosquitoes and ticks--and it's not even close! Our founders are industry pioneers and created many of the programs utilized by the entire industry category, including our competitors.
With over 135 franchises in operation and many more on the way, Mosquito Squad has grown at an incredible rate of 496% over the last three years as recognized by Inc. Magazine. And we enjoy the strongest market share in the industry, by far.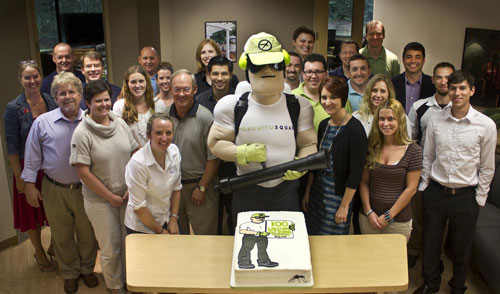 Leading By Example
Even more importantly, Mosquito Squad is the undisputed thought leader and advocate in the category with our various programs to educate communities on the dangers of insect-diseases like West Nile Virus and Lyme disease. Mosquito Squad locations also support Malaria No More in their quest to eliminate Malaria deaths in Africa. We are constantly consulted and sought out by major media outlets for thought leadership and advocacy.
If you are interested in learning more about the growing mosquito population, watch this piece from CBS Sunday Morning
Helping You Succeed
At Mosquito Squad we fully understand that your success leads to our success. So our team is fully committed to whatever it takes to support you and your goals as our franchisee. And by being part of the Outdoor Living Brands family of franchise companies, this support system expands exponentially.
You'll have access to responsive support from a smart, professional staff in all the key disciplines you'll need:
Lead Generation: A proven, well-respected track record of lead generation and business development practices shared by multiple brands.
Marketing Support: Thoughtful, impactful and proven communications tools and strategies.
Customer Acquisition and Retention: Best practices to deliver world class customer service and proven CRM programs and technology.
Support, Training and Technology: A world-class training process, near-constant phone support and on-site guidance and training.
Franchise Partner Network: You'll have dozens and dozens of partners in the business--your fellow franchise partners have been there, done that.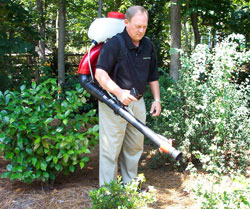 We have been designated as a World Class Franchise by the Franchise Research Institute and received Franchise Business Review's Franchise Satisfaction Award as a Top 50 Franchise for multiple years in a row.
With a franchise fee of only $27,500 and a projected marketing budget of approximately $20,000 for your first year of operation, the estimated initial investment. in a Mosquito Squad territory is very reasonable.
As you'll see in Item 19 of our Franchise Disclosure Document, while most franchise partners establish their brand in their franchise territory over a 12-18 month period, it's quite possible to quickly build a client base and enjoy the ROI provided by the strong recurring revenue of our business model, and exceptionally strong client retention, in significantly less time.
Recurring Revenue
A key advantage to your mosquito control franchise will be the opportunity to build residual income year after year. Our ongoing barrier spray programs and refills of automatic misting systems create a trailing revenue stream. This "annuity" dramatically increases revenue and profits once a client base is established. In fact, as shown in our Item 19, approximately three out of every four seasonal customers renew service for the following season.