PostNet is a blazing a new trail in small business support services through the expansion of it's Neighborhood Business Centers.
As the only franchise system providing innovative solutions specifically geared to support small businesses across the country, PostNet lends expertise, delivers fresh ideas and serves as a go-to resource for all types of businesses.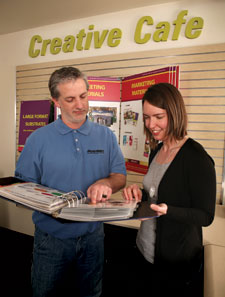 As a PostNet franchisee, you will provide small businesses with:
Creative Design Services
Consultative Marketing Support
Complete Printing and Document Services
Shipping, Freight and Logistics Management
Through print, online, mobile and integrated marketing, PostNet franchisees can help at every stage in a businesses lifecycle from start-up through mature. Best of all, we do all that while still providing a host of time-tested, consumer-friendly products and services that help increase revenue and improve profitability. Our Neighborhood Business Centers and franchise organization offer industry-leading technology and innovations that differentiate us from all other franchise systems.
We have positioned PostNet as the business behind small business in America -- and the demand for our services is growing. There has never been a better time to own a PostNet franchise as more than 12 percent of U.S. adults reported starting a business or running new businesses in 2011.
When you become part of the PostNet family, you become part of a bigger picture. A picture that is made up of countless small business aligned with you. You also become part of a global franchise family of professionals dedicated to helping small businesses succeed. There are more than 27 million small businesses in America. PostNet is the only franchise system established to provide the support they need to prosper.
Why Own a PostNet Franchise?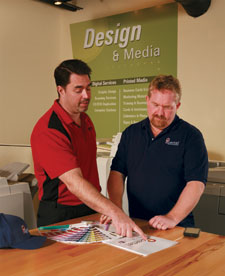 We built and have continued to innovate the PostNet franchise organization on the success of our original business model more than 20 years ago. We understand the challenges business owners face in a variety of economic climates, know how to remain competitive and relevant and how to adapt and evolve based on consumer needs. Because of our extensive experience, when you become a PostNet franchisee, you can be confident knowing we have the technology, the marketing programs and the support services you need to run a successful and thriving business.
If you are looking for an established and successful franchise opportunity that offers a dynamic concept, an innovative leadership team, and the foundation needed to support franchisees, look no further than PostNet.
Privately Held, Founder-owned and Operated Company
Over 700 Locations Worldwide
Nearly 30 Years Experience
Consistently Top Ranked Company
Franchisee Inclusive, Values-based Culture
We Can Help. PostNet is Your Neighborhood Business Center.
Industry Recognition
2000 - 2011 Entrepreneur Magazine Franchise 500
2000 - 2011 Franchise Times, Top 200
2004 - 2011 Entrepreneur Magazine, America's Top Global Franchises
2008 - 2001 Franchise Business Review, Franchisee Satisfaction Awards - Top 50 Franchise
2008 - 2011 Top 50 Franchises For Minorities
2008 - 2011 STAR Award For Franchise Development
Member of VET FRAN, MINORITY FRAN, IFA