Property Management Made Simple

Our streamlined processes can save you time, money and headache.
Start making your life easier today.
Why Real Property Management
The industry just makes sense.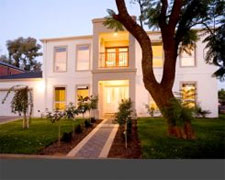 Even before we explore the benefits of franchising with Real Property Management, we have to consider the strength of the property management industry.
Did you realize?
Residential property management has become one of the fastest growing industries in the country.
More than 30 percent of all residential real estate transactions in the U.S. are non-owner occupied.
In any economy, people need housing.
In other words: the demand for quality property management companies is substantial and only increasing.
Why? The worsening economy, coupled with low interest rates, has resulted in an increased number of rental properties. Advances in technology have made it possible for investors to acquire real estate outside of their local markets. All this has resulted in significant growth and profitability potential for property management companies.
Added Real Property Management Benefits
Recession resistant industry
Consistency
No inventory
Stability
Cash business
Minimal risk
Real Property Management is proud to be ranked on Entrepreneur magazine's list of top 500 franchise companies making an impact on the future.
Imagine a business that capitalizes on all of these benefits--one with established, proven operating systems and a nationwide presence. This business does exist and it's a turnkey franchise opportunity that may just be perfect for you.
We teach you what you need to know.
Property management itself is a simple concept, yet the systems required to make it a smooth and efficient process require education and training. Our in-depth, comprehensive training programs are designed to give you a competitive edge from the beginning.
It is not uncommon for our franchisees to have a background in real estate, and in those cases, the learning curve can be less. However, we have many franchisees with various backgrounds in other industries.
We help you grow your customer base.
When attempting to grow or expand a business, the right marketing plan can make or break its success. Real Property Management provides access to the most accurate and current marketing research to help you achieve successful online and traditional marketing campaigns. In other words, we drive business to you.
Here are examples of how Real Property Management helps to raise company awareness and drive customers to each franchise location.
Initial marketing programs
Marketing brochures
Proven lead generation methods
Online and conventional marketing
Proprietary marketing systems
Business cards
Real Property Management "For Rent" signs
Much more
Rest assured, you will not be in your office making cold calls.
Receive FREE information
SUBMIT the Request Information Form to the right.