Switch to Today in Franchising for Daily Franchise News Directly to Your Email. Go Daily
With its industry thriving in an economy that's boasting an abundance of jobs, Franchising.com asked some of its most successful franchisees to share their techniques for hiring the right workers—and some of their answers were surprises.

READ MORE
Franchise with award-winning Glory Days Grill®! With 23 years of proven growth and performance, Glory Days Grill® has won AWARDS for Best American Cuisine, Best Sports Bar, and the Restaurant Neighbor Award.

SPONSORED

LEARN MORE

If you enjoy building relationships, are passionate about helping people achieve their fitness goals, and want to own your own business, then the fitness franchise industry could hold the key to your having a fulfilling career.
Fitness Together is the premier, private-suite personal training studio offering clients a custom fitness and nutrition experience.
The hottest new franchise is here (literally 150°). Perspire has developed, formulated and tested the most superior infrared sauna studio model and...
DEFY provides youth and young adults an enticing alternative to video games and electronic devices by creating a way for them to enjoy positive,...
Retro Fitness is well positioned for today's economy and to dominate the low cost segment by offering a high quality and value add product in...
Captain D's biggest franchisee is shooting for big-time growth.
A little market volatility? What's not to like?
Guillermo Perales' Sun Holdings, Inc., Signs On For A 98-Unit McAlister's Deli Deal.
Should royalty rates be based on a brand's performance?
Top 10 Franchise News Stories of the Week
Sponsored by: Glory Days Grill
Known for doing things big, Randy's Donuts, the world's most recognized donut shop, announced it will be offering guests a free donut and...
Newly Added & Updated
Online Forex Trading only 5 to 10 minutes per night. Learn our Proprietary Trading Secret and unlock a lifetime of income potential from the comfort...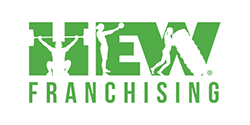 Do you have a passion for people? Do you want to help others get the body they want? At Hard Exercise Works, we set you up for success and let you...
Baja Fresh is a quality alternative to fast food and casual dining choices.
Saladworks leads the exploding fast-casual salad space. America's original entrée salad destination opened in 1986, and today consumers can visit...
Top Franchises
Big Blue Swim School focuses on creating Big Moments for children ages six months to 12 years old.
Pearle Vision is one of the most recognizable, premium optical franchises, offering a proven business model in an industry with sustainable demand.
We are the nation's leading hard discount grocery chain designed for independent retailers. Our business model is focused on empowering our Retail...
When simplicity is the essence of your business model, clients and owners benefit. Clients want a predictably wonderful experience with every visit....
Top 10 Daily Franchise News Stories
| | |
| --- | --- |
| FRIDAY | | October 18th, 2019 |
Known for doing things big, Randy's Donuts, the world's most recognized donut shop,...
| | |
| --- | --- |
| THURSDAY | | October 17th, 2019 |
American Dairy Queen (ADQ) announced today that it has been ranked in the top 30 of the Franchise...
| | |
| --- | --- |
| WEDNESDAY | | October 16th, 2019 |
Firehouse Subs announces the grand opening of its first location in Kernersville at 1020 S. Main...
| | |
| --- | --- |
| TUESDAY | | October 15th, 2019 |
Eric Estes, an Asheville businessman, has opened Office Pride of Asheville-Arden, an independently...
| | |
| --- | --- |
| MONDAY | | October 14th, 2019 |
The restaurant opened its doors to the public on Thursday, October 10, under the ownership of...