Why Massage Envy Spa
Massage Envy Spa is a national franchise dedicated to providing professional and affordable therapeutic massage and spa services to consumers with busy lifestyles at convenient times and locations.
Today, Massage Envy Spa has more than 1000 locations in 49 states, making it the largest massage therapy franchise system in the industry,.

Reasons to Invest

As the brand continues to expand its nationwide presence, now is the time to open a Massage Envy Spa. Reasons to invest include:
Average annual unit volume of more than $1.35 million
Membership-driven recurring revenue with a membership base of more than 1.53 million members
Over one million massage sessions performed per month
Strategic partnership with global skincare leader, Murad®
Ranked by Forbes as the #1 franchise for the investment level
Available Territories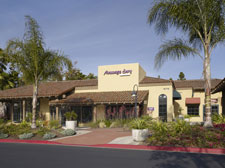 While Massage Envy Spa has experienced tremendous growth in recent years, currently there are territories still available in select markets. The company is seeking well-capitalized, experienced business professionals to join its franchise team. Qualified franchisee candidates should have business sales or management experience, but do not necessarily need to have a massage therapy or spa background.
Investment
Franchisees should possess a minimum net worth of $500,000 and liquid assets of at least $150,000. Depending on the real estate, Massage Envy Spa franchisees can expect their initial investment to range from approximately $414,600 - $938,900, including the franchise fee of $45,000.
Next Steps
Whether you are a first-time franchisee or an experienced business owner, the Massage Envy Spa franchise system empowers you to achieve your professional and personal goals for your business. We have created a Discovery Process to help you ask the right questions, learn as much as possible and determine if Massage Envy Spa is the opportunity for you.
There are a number of steps you'll need to take to get know us better and for us to learn more about you. Please complete the request form to begin the process. We appreciate your interest and look forward to talking with you soon!