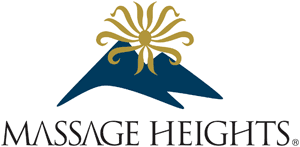 Elevate Your Standard of Living With Massage Heights.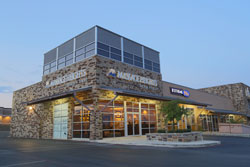 Massage Heights was founded in 2004 with the simple idea that the Guest should receive the best experience in the massage industry by offering professional, affordable and convenient therapeutic services to everyone. Our Retreats generate more dollars per square foot than our competitors through massage and skin therapy services, recurring member revenue, proprietary and upscale branded retail product lines, add-on services and multiple levels of membership offerings. Massage Heights offers our franchisees more ways to make more money in a better environment.
A family-owned business with 100 Retreats in the U.S. and Canada
An aggressive growth strategy
97% customer retention rate
Strong leadership
A unique position in the marketplace - upscale yet affordable
Membership-based business model
Outstanding marketing, training and corporate support
More training than any other massage franchise
Our distinctive Retreat design
Our culture of operational and service excellence and comprehensive business tools are designed to assist with everyday operations, ensuring franchisees the best opportunity to grow, succeed and stand out from the competition.
Social Reach:
This web page does not constitute a franchise offering or an offer to sell a franchise. A franchise offering can be made by us only in a state if we are first registered, excluded, exempted or otherwise qualified to offer franchises in that state, and only if we provide you with an appropriate franchise disclosure document.
Massage Heights Retreats provide affordable therapeutic massage and facial services and memberships in an upscale environment.
Browse:
Request Information
Looking for more information about Massage Heights? Take a moment to fill out our quick information request form.
"Our training is more comprehensive. Strong marketing sets us apart. And our customer retention is amazing."
Vicki Tep
Franchise Owner
"It's the best decision, in any business industry, I've ever made."
Bobbie Cobb
Franchise Owner, Former Banking and Financial Specialist