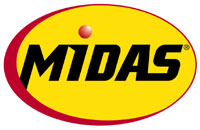 PUT YOUR TRUST IN THE MIDAS TOUCH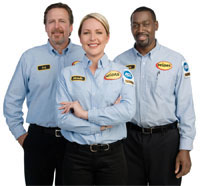 Midas, a world famous brand and highly recognized name in auto repair and maintenance, is proud to be one of North America's original franchise opportunities - and one of its best.
With Midas, you will experience the best of both worlds - the support of an experienced franchise organization and the satisfaction of operating your very own auto service enterprise. As a Midas franchisee, you are a trusted household name the day you open your doors for business. Building consumer trust is at the heart of our brand. We work every day to earn that trust by providing expertise, responsiveness and the best value to every customer, every time.

As a Midas franchisee you will:
Enjoy the challenge of growing your own business
Oversee your business with full P&L responsibilities
Optimize the shop operation for expected service demand
Select, hire and train your very own top notch staff
Represent Midas in your community through business associations, sponsorships and local charity outreach activities
Engage with your customers through the Midas CRM system to promote offers and provide service reminders
Strive to become the 'shop' your customers' think of first when they think of servicing their vehicles
Competitive Advantages
Select Lifetime Warranty Products
Industry Leader in three core categories: Exhaust, Brakes, Shocks & Struts
Strategic alliances for parts distribution to North American Midas locations
R.O. Writer™ Shop Management System
A large franchisee network in North America (United States and Canada)
North America-wide retail programs like tires and fleet account management
Our Brand and Our Legacy
97% 'Midas' brand name recognition
Over 50 years of industry leadership
Globally recognized brand with 2,300 shops worldwide
A leader in the auto service industry and ranked #61 overall in Entrepreneur Magazine's Franchise 500
Active member of the Motorist Assurance Program (MAP) supporting adherence to service standards for automotive repair businesses
A track record of adapting and adjusting to new consumer demands with new programs and retail services
An ongoing commitment to deliver quality service and to satisfy our customers
Giving Back to Your Community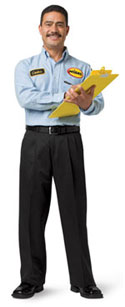 National partnerships such as the Midas Make-A-Wish campaign create opportunities for local franchisees to be visible in their communities.
By promoting charitable organizations locally, we create good will and inspire customers to support the cause. As leaders in their local communities, Midas franchisees can communicate their commitment and involvement in local communities and neighborhoods by supporting kids' sports programs, high school athletics, school bands, charity golf tournaments and more.
50 YEARS OF MIDAS
KNOW-HOW ON YOUR SIDE
Midas has been building an excellent reputation in the automotive service and repair industry for more than five decades. We want to help you succeed; before you open and as you continue to operate your shop you will have access to Midas support and resources.

TESTIMONIAL
"Going above and beyond for our customers is what it's all about," Oldford said. "Midas is in the car care business but we're essentially in the people business and at the end of the day it all comes back to great customer service." Oldford personally manages his Midas shop because he believes that being both an owner and an operator helps him not only stay close to customers' needs but it keeps his thumb on the business."
Chris Oldford
Watertown MA
This web page does not constitute a franchise offering or an offer to sell a franchise. A franchise offering can be made by us only in a state if we are first registered, excluded, exempted or otherwise qualified to offer franchises in that state, and only if we provide you with an appropriate franchise disclosure document.