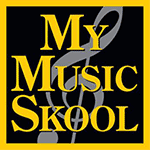 Take full advantage of the market
and the critical need for music in the education sector.
This unique music school brand is a need-based model which identifies and responds to today's busy families, particularly kids.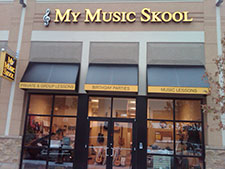 A typical My Music Skool would:
Offer various types of classes and lessons,
Provide a convenient retail options (instruments, music supplies and books, etc),
Rent & repair instruments,
Provide additional popular programs such as rock camps, birthday parties, etc.
Through creative networking and relationship building, additional revenues could easily be obtained outside of its physical location. The model naturally enhances client loyalty and referral basis. Depending on the ambitions of each franchisee, the potential for revenue growth can be virtually limitless.
The ideal candidate for a successful My Music Skool
franchisee is, - A business-minded person who
understands the value of music.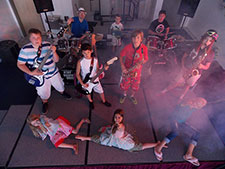 Do you know that the benefits of music have been proven over and over? Studies after studies, researchers have found emotional, physical, psychological and intellectual benefits music provides to people of all ages. From a 3 or 4 year old child whose parents are eager to get them started in music to teenagers who dream of being rock stars as well as senior citizens who has been their long time dream to learn an instrument, your client base can be everywhere you are and where you are committed to serve.
We will show you how to recruit professional musicians who make learning instruments fun, how to get them inside your skool, encourage them to continue lessons and keeping them as your loyal customers.
We want you to be the Owner, Manager, and a Successful
Operator of a business that you'd be proud to call your own.
Regardless whether you have ever touched an instrument or would like to operate multiple units by hiring managers, this unique opportunity will enable you to reach your potential.
We will walk you through our process to ensure that the partnership is mutually beneficial and successful.
Some of the benefits of a My Music Skool franchise opportunity include:
Established business model
Proven systems and best practices
Ongoing guidance to build a supportive community
Partnerships to grow your business
Operational support, etc.
Details About Military Veteran Discounts:
We have great respect and appreciation for our military veterans. We understand all the sacrifices that veterans and their families make to safeguard us. To express our gratitude, every My Music Skool offers 10% discount on all purchases made by qualified veterans.
For any qualified military veteran who opens My Music Skool receives 25% discount on Initial Franchise Fees. In addition, we strongly encourage all our newly opening My Music Skools to continue honoring 10% discounts to their customers. None of discounts made to qualified veterans will be subject to standard fees charged to all of our franchisees.
We look forward to speaking with you in person soon!
My Music Skool Corporate Team.
This web page does not constitute a franchise offering or an offer to sell a franchise. A franchise offering can be made by us only in a state if we are first registered, excluded, exempted or otherwise qualified to offer franchises in that state, and only if we provide you with an appropriate franchise disclosure document.