About Outdoor Lighting Perspectives
Outdoor Lighting Perspectives is proud to be North America's largest and most trusted choice for full-service outdoor landscape and architectural lighting. We are the leading national brand with the most locations, largest footprint, most experience and largest client base in the category.

No one has installed more low-voltage lighting systems and more fixtures--and it's not even close! We have created many of the programs and best practices utilized by the entire landscape lighting industry category, including our competitors.
Outdoor Lighting Perspectives is the undisputed thought leader with an unparalleled sensibility for lighting design utilizing cutting-edge LED technology. Our installation methodology combines 15+ years of experience to guarantee outstanding designs and both efficient and meticulous installations performed by our franchisees at outstanding margins.
Most importantly, OLP offers ongoing service and maintenance programs to ensure our lighting systems are operating at peak performance--while generating an attractive recurring revenue stream for our franchisees. All of this combined provides our clients with an unforgettable, world-class experience unmatched in the industry.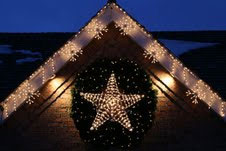 Outdoor Lighting Perspectives is a unique, low investment business opportunity that is great for individuals who would like to start their first business or an existing business owner who is considering expanding. Our high-margin, recurring revenue business model will enable you to build a business to reach your career, lifestyle, and financial goals.
The many benefits of the Outdoor Lighting Perspectives franchise opportunity include:
Comprehensive Business Model
Proven systems
Established Best Practices
Operational Support
Ongoing Training Programs
Exceptional Marketing Support
Technology Solutions
The Opportunity
The low initial financial investment is even more appealing when combined with the relatively quick start-up period involved. In most cases, you can hit the ground running within 30 days, helping Outdoor Lighting Perspectives operators reach their goals quickly.
System average gross sales by location of $397,522 (as outlined in Item 19 of the Franchise Disclosure Document)
Very strong gross profit margins of 56.2% (as described in Item 19 of the Outdoor Lighting Perspectives Franchise Disclosure Document)
Simple, scalable, proven business model offers franchisee strong unit economics
Access to an exceptional marketing department which provides impactful and proven communications tools and strategies
World-class training process, including constant phone support and on-site guidance and training
Technology tools to make the operation of the business efficient in the field
Access to proprietary energy efficient lighting fixtures.
A leader in its class
Outdoor Living Brands franchise companies have been designated as World Class Franchises by the Franchise Research Institute and received Franchise Business Review's Franchise Satisfaction Award as a Top 50 Franchise for multiple years in a row.
Compared to starting a similar Outdoor Lighting Perspectives business on your own, partnering with us will allow you to dramatically shorten your ramp-up period and avoid unnecessary and costly mistakes that you may have made when you launched your current business. This "tuition" that you likely paid when you launched your company is likely far more than the franchise investment required to license our proven business model and operating systems.
The Requirements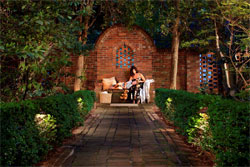 We are looking for high-integrity individuals with genuine, outgoing personalities and strong social, sales and networking skills, as well as a strong social consciousness. If you think Outdoor Lighting Perspectives would be a good business to own for you, please fill out the form below.
The upside is significant. The investment, not so much.
Cost-Effective Opportunity
Outdoor Lighting Perspectives is a very cost-effective opportunity to diversify your business. Total start-up capital of between $53,675 - $100,000 which includes the initial $39,500 franchise fee, and other necessities such as a vehicle, initial inventory, tools, equipment and launch marketing. And for qualified candidates, 50% of the franchise fee may be financed and, if interested, we'll introduce you to lenders to arrange financing for equipment and working capital.
Quick Start-Up Period
This low initial commitment becomes even more appealing when combined with the relatively quick start-up period involved. In most cases you can hit the ground running within 30 days and begin seeing a return on your investment in the time it takes other diversification initiatives or franchise concepts to just begin laying groundwork.
Discount Offerings
Outdoor Lighting Perspectives offers a number of discount offerings--contact our team for additional details regarding:
Conversion discounts of up to 50% for companies offering similar services seeking to convert to the Outdoor Lighting Perspectives brand and operating platform
Discounts for veterans
Discounts for multiple territories
Discounts for franchisees of other Outdoor Living Brands companies
Discounts for employees of our franchisees
What You'll Need
For Outdoor Lighting Perspectives to be the right match for you, you will need:
$39,500 (Standard Territory franchise fee)
$17,500 (Add-on Territory franchise fee)
$20,000 to $45,000 in working capital for equipment, vehicle, inventory and initial launch marketing.