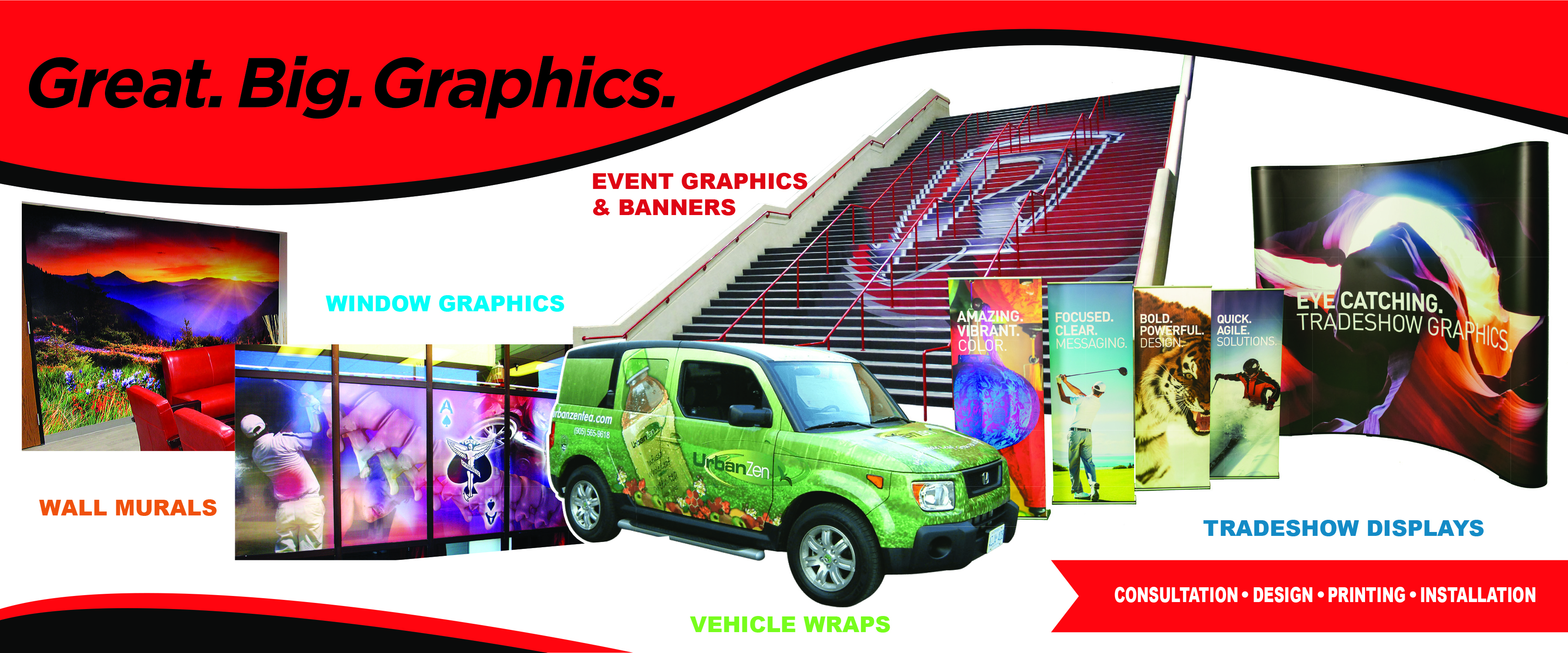 Take a proven model, in a booming industry and add in an unparalleled level of support. What you end up with is your own successful SpeedPro Imaging business. Owning your own business gives you the opportunity to control your life in a way you never have before. SpeedPro Imaging gives you the opportunity to own a business that allows you to live life on your terms, while achieving your financial goals.
Benefits Of Owning A SpeedPro:
A Business You Can Be Proud Of
A Family Friendly B2b Business
Non-Retail Hours
Proven Program To Generate Revenue Before Opening
Highly Profitable
Repeat Customers With A Variety Day To Day Operations
Highly Scalable Business Without Needing Multiple Locations
Innovation. Intergrity. Profitiability.
We make signage sexy! High-tech, large format printers comprise the core of our business. We take on jobs that local print shops simply don't have the capacity to complete and finish them fast. Our products are found hanging from sporting arenas, large tradeshows and wrapped around campaign buses for presidential candidates. If you are a solution oriented entrepreneur ready to address insatiable market demand, SpeedPro is ready to talk to you!
We provide our franchise owners proprietary software for CRM, pricing, workflow, marketing and operational support. Industry experience is not a requirement; in fact, our top performing franchise owners have a background in executive management and a tenacity for B2B sales.
About Us:
With decades of experience in large format imagery, we have maintained our position at the forefront of the industry. We specialize in a multitude of high quality, high resolution products such as: wall murals, vehicle wraps, event graphics, tradeshow displays and window graphics.
Our manufacturing facilities are state of the art, enabling us to utilize extreme resolution and unparalleled color matching technology. SpeedPro Imaging brings the future of visual communication to the public eye.
Our decision to dominate the industry was simple. We are a solution-based group that recognized the high demand in a niche industry. Large format graphics are not only the most lucrative but the applications are unlimited. In addition to providing products to local and national businesses, we cater to sign and printing shops on a wholesale basis--making them our customers, not our competitors.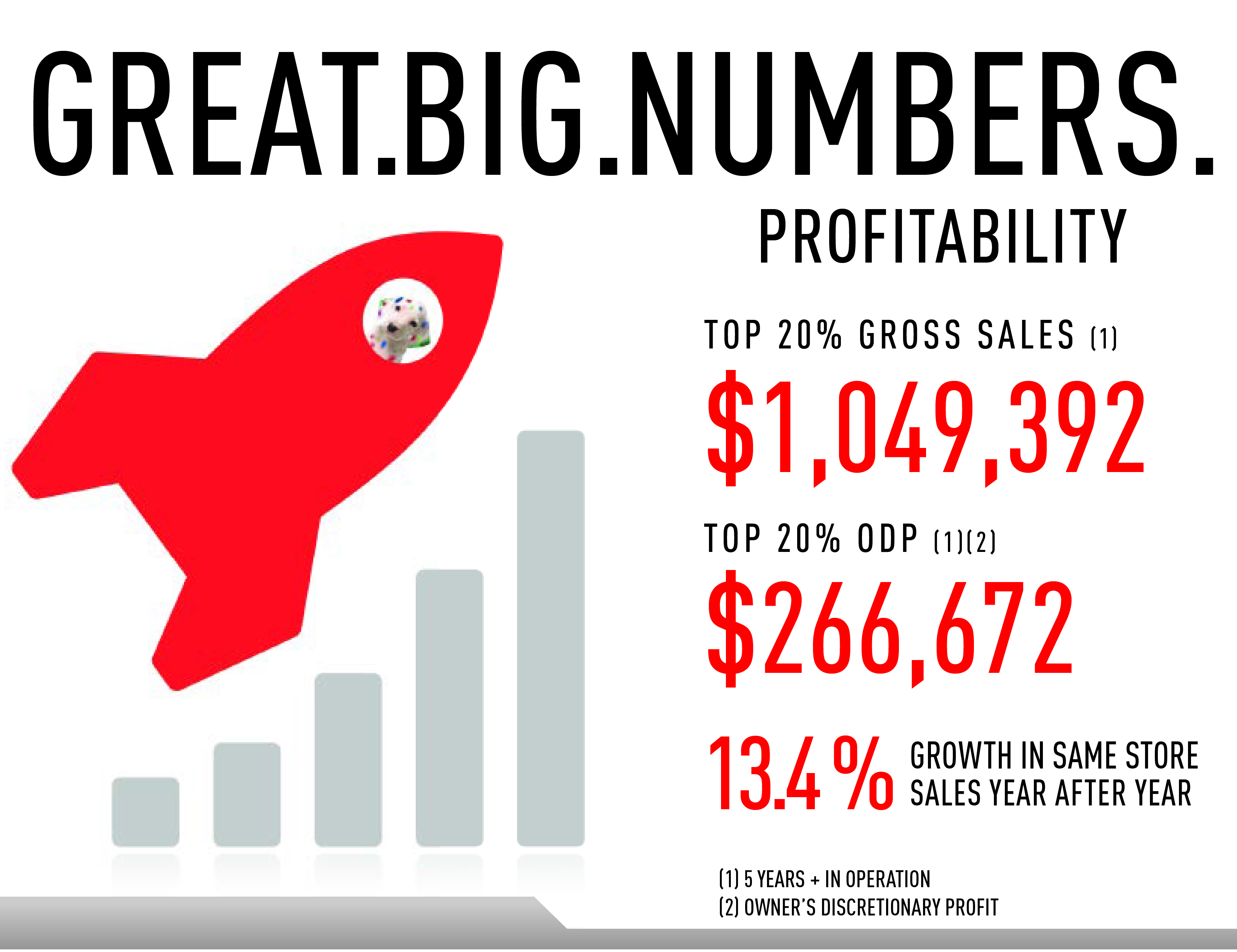 Why SpeedPro?
SpeedPro affords an untethered ability to go BIG. A surprising number of Fortune 500 companies have yet to find a solution for large print graphics. A more substantial number of local print shops turn down jobs because they don't have the equipment or the expertise.
Working outside the realm of the traditional retail space affords flexibility and a fantastic work/life balance. Our focus on B2B sales allows you to choose who you work with and on what terms. Our franchise owners have more time to do what they love; whether its Little League games or drinking tea in Kathmandu, you have the freedom and flexibility to choose.
Products And Services:
Vehicle Wraps
Wall Murals
Banners
Event Graphics
Graphic Design
Trade Show Displays
Window Graphics
Installation
And More!
Advanced Training
You don't need to be an expert in large format graphics to be a successful SpeedPro franchise owner. In fact, we don't require that you have any printing or graphics experience at all. Our experienced team of trainers will work with you at your own studio and guide you through every step of operating your own studio.
Our Step-By-Step Kick Start Solution. We work with you to get you started off on the right foot. We take the uncertainty out of starting your new business with a step-by-step process, which encompasses everything from obtaining your business license, finding a location, and getting your turnkey start up package installed and operational. We also provide a robust sales & marketing program to help you begin to grow your business before your doors are even open.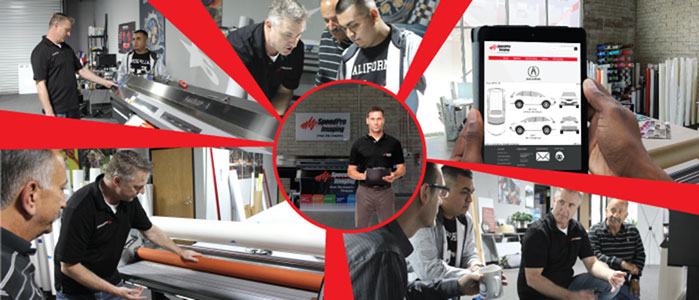 Our Turnkey Program Covers:
Site Selection Support & Lease Negotiation
Equipment, Furnishings & Work Surfaces
Complete Business & Industry Training For Your Entire Staff
Inventory For Start-Up
Proprietary Business Software To Efficiently Run Your Studio