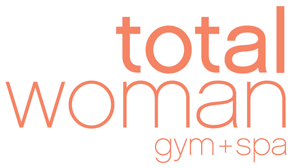 A once in a lifetime franchising opportunity
two industries under one roof!
Total Woman Gym + Spa is a unique, full-service gym & spa brand that focuses on women's lifestyle and wellness!
Key US & International markets available
Proven in the industry for almost 50 years
Expert training & support
Two great Industries Within One Brand
Total Woman Gym + Spa is a leading gym and five star spa housed under one roof that focuses on women's lifestyle and wellness, offering stateof- the-art equipment and fitness programs as well as an extensive spa menu to rejuvenate from head to toe.
The fitness and spa industries represent approximately $30 billion annually and have grown even during the recent recession.
Sources (IHRSA, AMTA, ISPA)
More than 40 Years of Experience
Since 1965, Total Woman Gym + Spa has been dedicated to helping women achieve their health, fitness and wellness goals. They currently own and operate 15 company locations in California and have plans to expand in major cities across the U.S. with the launch of their franchise program.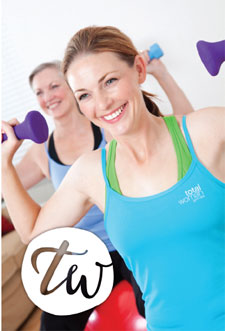 Once in a Lifetime Offer for Passionate People Total Woman Gym + Spa is looking for business people who have the qualifications and passion for encouraging, uplifting, and supporting women to take advantage of this once in a lifetime franchise opportunity - two growing industries under one roof! The gym offers the latest fitness equipment, certified personal training and Pilates, group exercise classes (Zumba, cycle, yoga, kick-boxing, boot camp, etc.), while the full-service spa offers facials, body treatments, massage, and more.
Dedication and Commitment
Total Woman Gym + Spa is committed to support and guide women to reach their personal health and wellness goals in a space created for them, by staff committed to them.
Seasoned Veterans Behind Franchise Expansion
The franchise expansion of Total Woman Gym + Spa is spearheaded by Gene LaMott and Ben Amante, two seasoned veterans in the fitness franchise industry.
Learn More about becoming a Total Woman Gym + Spa Owner
Total Woman Gym + Spa is offering a franchise opportunity that is poised to be one of the best of its kind.
This web page does not constitute a franchise offering or an offer to sell a franchise. A franchise offering can be made by us only in a state if we are first registered, excluded, exempted or otherwise qualified to offer franchises in that state, and only if we provide you with an appropriate franchise disclosure document.