We are a quick casual service restaurant specializing in amazing wok-cooked Asian food. We now have franchise opportunities available in selected regions in the USA.
What we do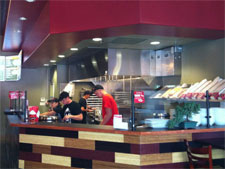 With over 60 locations in North America, Wok Box is introducing a new Pan Asian dining experience to your area:
Fresh, quick and convenient wok-cooked meals
Stirfry Noodle, Rich and Curry Boxes, Soups and Asian Banh Mi Sandwiches made with unique sauces.
Modern, fun and comfortable restaurant settings to engage customers with a memorable brand experience.
Why choose Wok Box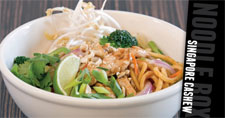 Wok Box takes a different stance compared to competition when it comes to franchising; we provide franchisees with direct hands-on comprehensive support in addition to a delicious and superior product. Our extensive restaurant operation experience has laid the groundwork for building a successful system and future growth plans including:
Real Estate
Store Training and Support
Marketing and Advertising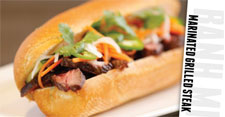 Wok Box places emphasis on a very unique interior design and decor that matches the emphasis on quick and appealing food dishes. We create a brand experience that puts a lasting impression on our customers. Each restaurant features open dining areas, tiled walls, plasma televisions, and an inviting, unique kitchen design.
Useful Information
How much does it cost to open a typical Wok Box?
Franchise Fee $25,000
Typical build-out range $178,700.00 to $425,200.00 including franchisee fee
How much will I pay in Royalties?
How much will I pay in Advertising and Marketing fees?
How much money will I need to be considered for a franchise?
Net worth $400,000 to $500,000
Cash available $100,000
If I meet the minimum financial requirements, what else will I need?
We are looking for self-starters, motivated operators who have a passion for business and a record of success in both their personal and business endeavors.
To get more information from Wok Box, simply fill in the form here and we will contact you as soon as possible.