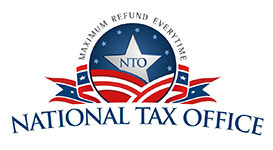 Become a Tax Preparer Today Without a Hefty Investment
National Tax Office - Maximum Refunds, Guaranteed Results
Our Goal Is To Make The Tax Business Easy For You
Not everyone has the resources or capital to go for an expensive tax business franchise and put in a hefty investment. We wanted to bring flexibility and experience to entrepreneurs and thus started National Tax Office - a feasible, reliable and dependable platform for tax business. We noticed that many franchises were charging a small upfront investment but the revenue sharing was outrageously high - sometimes as much as 50% of the gross earning. At NTO, we give you the chance to earn what you deserve, without slashing out a hefty revenue share.
Our Mission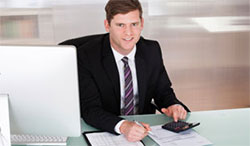 We Don't Believe In Just Making Money - We Help Create Success Stories
Our business goal is to help and mentor entrepreneurs from square one - because in their growth lies our success as well. We help our affiliates start out and position themselves in the tax industry and assist them in everything from marketing to management. With our experience and expertise, we help our entrepreneurs make a year round living by working only during the tax season. This way, our affiliates come back to us year after year and we get one step closer to our goal of creating the most successful nationwide network of independently owned tax offices operating under one flag.
What Sets Us Apart
We are committed to support your business goals. With our extensive experience, you can rely on NTO for guidance as well as strategic edge needed to succeed. Partner with us if you are looking for:
Flexible Packages
Expert Advice
Transparent Rates
Dedicated Support
Wide Client Base
And much more
Let NTO help you set up your tax business with a unique edge. Complete the form below to talk to someone about starting your own tax business.
Why Choose National Tax Office?
Along with our comprehensive suite of tax preparation services, we offer:
Greater earnings - 80/20 Revenue Split vs. 50/50 Split of our Competitors
Lower investment - Low Start-Up Costs
More control - No Prior Preparation Experience Required
Less Hassle - No Accounting Expertise Necessary
Increased Flexibility - No College Degree Required
Decreased liability - Your Credit Score Does Not Matter
It's as simple as that! NTO will provide you everything you need to start including:
Your very own IRS registration
Professional cloud-based software
Specialized bank products
One on one personalized training
Marketing and promotional material
24/7 IT and Tax Law support
Round the clock assistance from our highly trained experts
Your own personal coach for step-by-step guidance
Professional Tax Software
Get the Cloud Advantage to Stand Out and Succeed
National Tax Office offers you the best professional tax software with cloud availability so you can access returns anytime and anywhere you want. With a mobile responsive deign, you can prepare tax returns and enter details from your smart phone or hand held device with just a tap on the screen.
Simple to learn and easy to deploy, our interactive software solution is tailor made to enhance convenience and flexibility. Plus, our IT support staff and tax in house professionals will be available to help you any time - just give us a call and we will gladly help.
IRS Registration
Step by step registration without any glitches!
Let National Tax Office make IRS registration simple and easy for you.
We'll help you with everything from:
Preparer's Tax Identification Number
Electronic Filing Identification Number
Continuing Tax Education
Do You Want to Start Your Own Tax Business?
Let us help you out. Start your journey
as a professional tax preparer now!