Switch to Today in Franchising for Daily Franchise News Directly to Your Email. Go Daily
Joye and Dave Griffin have always had a singularly focused mindset to succeed in the automotive world, dating back to their college days when they ran a car detailing business out of the back of Dave's pickup truck.

READ MORE
Join industry leaders, franchisors, franchisees and master developers as we address issues and solutions for franchise expansion in Europe.

SPONSORED

LEARN MORE
Freshii is focusing on doing franchising differently. The fast-growing health and wellness brand's practice of "Affordable Entrepreneurship" aims to help franchise partners reach their multi-unit goals faster, with an infrastructure of support to ensure long-term success.
SPONSORED

A look at four children's services franchise categories that offer great investment opportunities.
Educational Child Care Franchise. Kiddie Academy is one of the nation's most respected providers of quality educational child care.
If you are looking to start your own online business that is rewarding and helps others, then invest in iTEFL, a quality education and tutoring...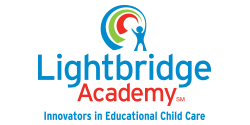 Lightbridge Academy has a way of making parents and children feel like they're special. Here, they are surrounded by a Circle of Care that's more...
We have a question for you. What determines the success of a franchise? Is it luck? Coincidence? Kona Ice was ranked #1 New Franchise in Entrepreneur...
Access to capital continues to be one of the deepest challenges facing a competent, growth-minded multi-unit franchisee.
Before expanding abroad, be sure you've considered these 6 pieces of advice
Micro-franchising is a way to expand your brand internationally - and provide social good through economic development in LDCs.
Pokéworks teams up with Japan's Toridoll Holdings to accelerate international expansion
Top 10 Franchise News Stories of the Week
Sponsored by: European Multi-Unit Franchising Conference
The Joint Corp. (NASDAQ:JYNT), the nation's leading chiropractic franchise, and Sherman College of Chiropractic in Spartanburg, South Carolina,...
Newly Added & Updated
As a franchise owner with Pronto Insurance, you can capitalize on the incredible demand for our insurance products as you build a fulfilling life for...
One size does not fit all! We work with our owners to design a club that gives them a competitive edge in their marketplace.
La Rosa started as a single restaurant in 1994 that has grown today, into a food chain for the most discriminating of taste, authenticity & value.
We are looking for franchise owners with an entrepreneurial spirit, a passion for food and a desire to delight guests.
Top Franchises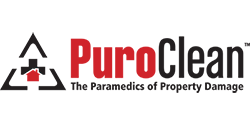 Join the national insurance restoration service franchise that specializes in fire, mold, and water damage clean up. PuroClean offers a low investment
Minuteman Press is the world's largest & number 1 rated printing & marketing franchise. Our business model features multiple revenue streams,...
One of the fastest growing franchises in the U.S., Jimmy John's has been making fresh, fast, tasty sandwiches since 1983.
Panchero's is a quick-serve, fresh-Mexican franchise founded in 1992, famous for serving tortillas pressed fresh right before its customers' eyes...
Top 10 Daily Franchise News Stories
| | |
| --- | --- |
| FRIDAY | | September 14th, 2018 |
The Joint Corp. (NASDAQ:JYNT), the nation's leading chiropractic franchise, and Sherman...
| | |
| --- | --- |
| THURSDAY | | September 13th, 2018 |
One of America's leading fast casual restaurant brands, Firehouse Subs, addresses growing...
| | |
| --- | --- |
| WEDNESDAY | | September 12th, 2018 |
Camp Bow Wow®, the largest and leading doggy day care and boarding franchise, announced the...
| | |
| --- | --- |
| TUESDAY | | September 11th, 2018 |
GYMGUYZ has taken a big step forward in its plans for expansion with the hiring of franchise...
| | |
| --- | --- |
| MONDAY | | September 10th, 2018 |
Ziggi's Coffee is brewing west as it breaks into the California market with the announcement...