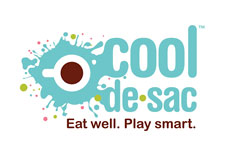 Cool de Sac is a unique dining and family entertainment
place designed for both children and parents alike.
It is a lot of fun for kids and a little freedom for parents.
We are delighted to welcome you to the exciting world of Cool de Sac, a world where fun, entertainment and good food all come together in a unique concept that both kids and adults just love.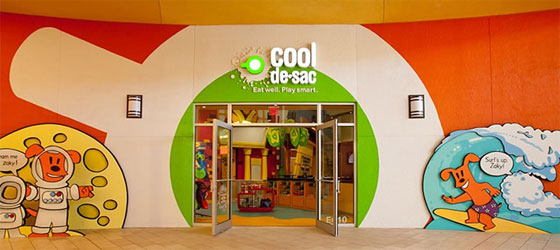 Simply put, Cool de Sac is an attractive family-style restaurant model that offers something for everyone: it's a wonderful place to meet, it's a fantastic place to eat, it's a great place to play and the perfect destination for an all-around family day.
After talking to over 300 parents during our research and having served over 600,000 customers so far, we can confirm that Cool de Sac is a fantastic idea whose time has come. Customer Service ratings to our flagship Restaurants in Florida have been excellent. Cool de Sac has lucratively covered a market niche that fills an important urban lifestyle need and offers highly promising business potential to any entrepreneur.
As we seek to expand our presence to other cities in the U.S. - not to mention other countries - we look forward to forging lasting partnerships with enthusiastic franchisees like you.
Join forces with us and you will become part of a network that is driven by professionalism, quality, consistency, and a true passion for excellence.
Your entrepreneurial spirit and our expertise will surely be the perfect combination with which to build a powerful international brand.
Unique Selling Points
AN EXCITING CONCEPT combining child entertainment and eating out. What makes Cool de Sac truly special is the way it blends entertainment with creativity, eating out with good health, and sheer fun for kids with convenience for adults.
Cool de Sac is the perfect place for the entire family. In a bright and lively environment, the Cool de Sac layout provides roomy segregated areas for both children and grown-ups.
Kids benefit from activity zones that include a variety of irresistible play stations with high quality materials and engaging hosts.
All play stations can be viewed easily from our full-service dining area where parents can order anything from coffee to a multi-course meal.
5 REVENUE STREAMS makes Cool de Sac a unique investment proposition that sets it apart from other restaurants and family entertainment centers:

Full dining restaurant
Admissions
Birthday parties
Workshops
Retail

NOTHING BUT THE BEST: We fostered multifunctional collaboration while creating Cool de Sac; we contracted:
Award-winning architects
Companies that have worked for Disney and Universal Studios for the location design
The restaurant menu was created by specially hired health experts who squeeze real food value into every dish.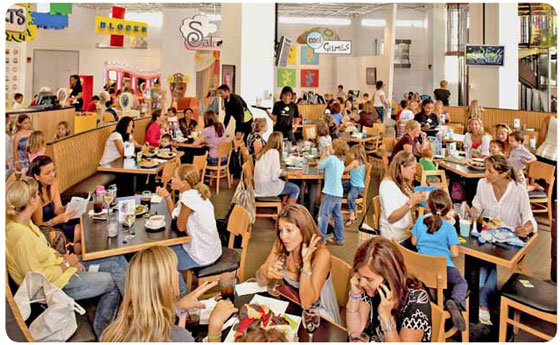 When you join the Cool de Sac franchisee family, you will instantly tap into our vast pool of assistance, training, and counselling. You will benefit from our extensive experience and expertise in the family style restaurant business, our use of best practices, and our tested methodologies that facilitate smoother operations.
We look foward to welcoming you on board!