Donatos Pizza Franchise Opportunity
Life is richer with Donatos. If you want a pizza franchise opportunity where every piece of the business model has been vetted, measured and proven, this is it!
It is a tremendous advantage to the Franchise Partner that Donatos supplies the restaurant with pizza crusts that are ready to go. It saves you time, there's less labor costs and fewer inconsistencies.
Financial Information:
| | |
| --- | --- |
| Cash Investment: | $200,000 |
| Net Worth: | $1,000,000 |
| Franchise Fee: | $30,000 |
| Total Investment: | $445,500 - $964,525 |
| Royalty Fee: | 4% |
| Advertising Fee: | 4% of net sales toward the National Marketing Fund |
Available Markets:

United States: AL, AR, CT, DE, DC, FL, GA, IL, IN, IA, KS, KY, LA, ME, MD, MA, MI, MN, MS, MO, NE, NH, NJ, NY, NC, ND, OH, PA, RI, SC, TN, VT, VA, WV, WI
International Opportunities Available
Own a Slice of a Proven Pizza Franchise.
Don't miss this chance to claim your market.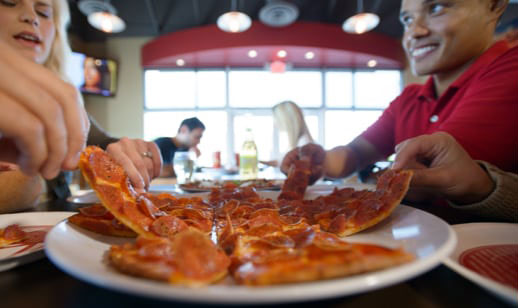 Impressive numbers, outstanding support and incredible pizza delivery create an opportunity you can't afford to miss. Join the pizza franchise that combines innovation and a strong ROI to drive success.
Premium Pizza - With our Edge to Edge® topping on our famous thin crust
Multiple Revenue Streams - Craft beer, pickup window and patio
Markets Available - Unlike most pizza franchises
Why is Donatos The Right Business For You?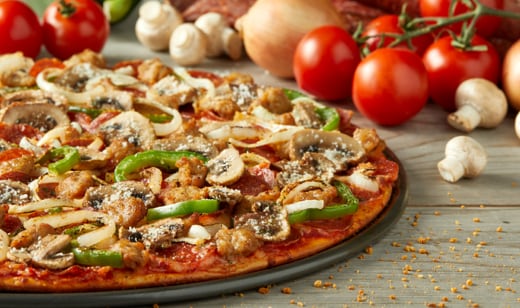 Combine your drive with our expertise.
With 55+ years of perfect pizza making behind us, Donatos knows the ins and outs of running a successful pizza business. Our Franchise Partners and associates embrace our business model and processes and share in our belief that every aspect of our business is important.
A restaurant with the recipe for success.
We use our 54 company-owned restaurants as the testing grounds for new processes and menu items. When we know something works for both efficiency and profitability, we pass it on to our Franchise Partners. Here are just a few of the ways that you benefit:
Efficient kitchens allow popular menu items to be prepared to meet peak demand, as well as meet catering demand
Predictive intelligence calculates delivery times and demand for drivers
Guests can order easily from both the website and our app for delivery, drive-up and pick up
Flexible restaurant designs such as drive-up windows enhance guest experience and therefore profitability
With a $1.29M Average Unit Volume (AUV)*, Donatos restaurants have a 35% higher AUV than the average of the Top 5 Pizza Chains in the US**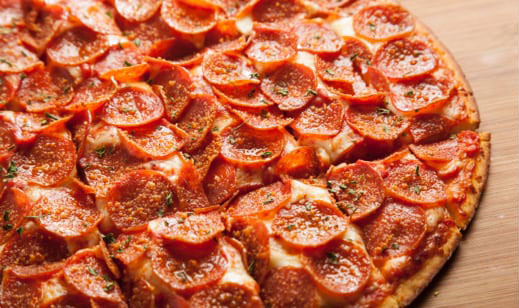 Consistently delicious.
We're proud to provide a consistently delicious product, across all Donatos locations. This dedication is embodied by our motto, "Same Pizza, Anytime, Anywhere." For our Franchise Partners, this commitment has led us to develop systems that take the guesswork out of running your franchise.
We Make The Dough. - Our proprietary Famous Thin, Thicker, and Hand Tossed pizza crusts are made at the home office bakery and shipped to your location. This is to ensure a consistent product from location to location and from pizza to pizza.
We Set The Standards. - To reach peak pizza perfection, we developed a formula that explicitly spells out how much to use of each ingredient by weight and specific bake times. This allows our restaurants to focus on pizza production, reducing food costs, and delivering great customer service.
We Innovate The Menu. - Our Menu Innovation Team has extensive experience and constantly tests new menu options to ensure that our offerings are on-trend and keep customers coming back for more.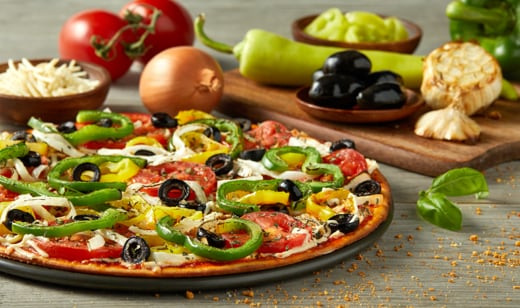 Ongoing training and support and a team behind you.
The training programs and expertise we use to educate over 1,900 company associates who operate high-performing restaurants is available to you and your staff. This includes custom-designed curricula for Franchise Partners and your management staff. We also provide an ongoing, online training curriculum for your associates. You'll have the support of these industry experts:
Field Marketing Manager

Annual plan development
Local opportunity exploration

Local Store Marketing

Website, social, and email communication of promotions
Media and PR services
Marketing dashboard insights and intelligence

Franchise Business Consultant

Weekly profitability report
Monthly P&L review
Annual business plan and budget development
Best practices report
Three restaurant visits per year to provide feedback on operations and to train associates
Donatos is hotter than ever.
Now's the time to join our family.
To learn more about what it takes to be a Franchise Partner, just fill out the form. Our Franchise Development Team will get back to you soon.
Learn More
Looking for more information about opening a Donatos Pizza location in your area?