Franchise Resource Directory
Franchising is a proven way to succeed in business. But the sheer number of franchising opportunities and the many different kinds of business operations can sometimes make franchising seem daunting. If you're considering a career move into the world of franchising our Franchise Resource Directory can provide the kind of information that will help you decide where, when, and how to build a successful business.
Here you will find many resources to help you succeed in franchising. Whether it's accounting, advertising, customer relations, and financing needs, or real estate, human resources, technology, and legal assistance, this listing offers the kinds of tools and assets that can help your business thrive.
Tiger Pistol, the world's leading collaborative advertising platform, connects the power of brands with the knowledge and credibility of their franchisees through simple and scalable location-level social advertising.
FranConnect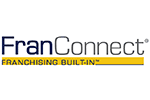 FranConnect announces the appointment of Austen Asadorian to its executive leadership team as Chief Revenue Officer.