Franchise Resource Directory
Franchising is a proven way to succeed in business. But the sheer number of franchising opportunities and the many different kinds of business operations can sometimes make franchising seem daunting. If you're considering a career move into the world of franchising our Franchise Resource Directory can provide the kind of information that will help you decide where, when, and how to build a successful business.
Here you will find many resources to help you succeed in franchising. Whether it's accounting, advertising, customer relations, and financing needs, or real estate, human resources, technology, and legal assistance, this listing offers the kinds of tools and assets that can help your business thrive.
Latin America's definitive franchise expo, welcomes over 30,000 visitors each year and helps franchisors generate quality international and domestic leads. FIF offers a matchmaking program sponsored by the US Department of Commerce. Be sure to inquire abo
Silvercrest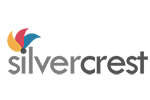 Silvercrest's robust proprietary martech portal, Local Marketing Automation Platform (LMap), is the only platform that allows brands to manage and access all of their marketing and media needs from one portal.