Franchise Resource Directory
Franchising is a proven way to succeed in business. But the sheer number of franchising opportunities and the many different kinds of business operations can sometimes make franchising seem daunting. If you're considering a career move into the world of franchising our Franchise Resource Directory can provide the kind of information that will help you decide where, when, and how to build a successful business.
Here you will find many resources to help you succeed in franchising. Whether it's accounting, advertising, customer relations, and financing needs, or real estate, human resources, technology, and legal assistance, this listing offers the kinds of tools and assets that can help your business thrive.
June 16-18, 2020. Atlanta, GA. FMLC brings together so many levels of experience in Franchise Marketing. The different franchise brands that attend and the vendors that sponsor share a vast amount of useful information each year. 350+ attendees.
Xpressdocs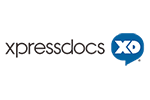 Xpressdocs® was selected by Neighborly®, the world's largest franchisor of home service brands, to provide brand management services to their franchise network.