Franchise Resource Directory
Franchising is a proven way to succeed in business. But the sheer number of franchising opportunities and the many different kinds of business operations can sometimes make franchising seem daunting. If you're considering a career move into the world of franchising our Franchise Resource Directory can provide the kind of information that will help you decide where, when, and how to build a successful business.
Here you will find many resources to help you succeed in franchising. Whether it's accounting, advertising, customer relations, and financing needs, or real estate, human resources, technology, and legal assistance, this listing offers the kinds of tools and assets that can help your business thrive.
Oct. 14-16, 2020. Atlanta, GA. We are thrilled to bring you an innovative event created for a truly unique time. This year, we know that the ways your franchise brands have been impacted and are building in recovery can look very different.
FranConnect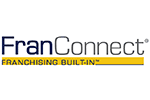 FranConnect, the leading provider of franchise management solutions for driving success in franchise sales, operations, and marketing, announced today it has acquired FranchiseBlast.