Supply Chain
Effective supply chain management provides the best products at the lowest cost. Franchisors and franchisees working together for optimum purchasing power reap benefits and improve their bottom line through cost reduction. Learn how you can maximize cost efficiencies with supply chain management programs.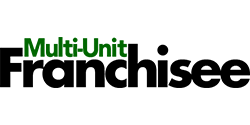 Published quarterly, Multi-Unit Franchisee Magazine is dedicated exclusively to Multi-Unit Franchisees. It delivers vital information and business solutions multi-unit franchisees seek to help strengthen their franchise systems and grow their brands
Back in 1989, I had an experience that remains vividly clear even now. I was driving through the small town of Monroe, La. Even though my windows were rolled up, there was an awful stench seeping into my rental car.
Jack Mackey
3,707 Reads 1,023 Shares