Minuteman Press Franchise Opportunity
We are entering our third year and I continue to be amazed at the high level of support Minuteman Press provides to their franchisees. The culture and infrastructure is set up to encourage successful growth of your business. The collaborative support comes in many ways: Regional team whom we see monthly, on average; assistance in setting realistic stretch goals, as well as ways to evaluate and improve our metrics; capping the franchise fee when the monthly sales goal is met; corporate team focused on driving marketing and profitability; and superb software system. Minuteman Press continues to exceed my expectations as a franchise owner in a business that was new to me a few short years ago.
It's a never ending expansion of products and services that we can bring to our customers. One thing I really love about the Minuteman organization is the way we have transformed the business from the early days of being quick print business to where we are today as a marketing service company. The continual layering of services and products is going to just allow us to continue to grow and expand with our current customers and attract new customers.
Financial Information:
| | |
| --- | --- |
| Cash Investment: | $30,000 - $50,000 |
| Total Investment: | $100,000 - $150,000 |
Available Markets:

Canada:
United States: AL, AK, AZ, AR, CA, CO, CT, DE, DC, FL, GA, HI, ID, IL, IN, IA, KS, KY, LA, ME, MD, MA, MI, MN, MS, MO, MT, NE, NV, NH, NJ, NM, NY, NC, ND, OH, OK, OR, PA, RI, SC, SD, TN, TX, UT, VT, VA, WA, WV, WI, WY
International Opportunities Available
About Us
Minuteman Press is a complete business service provider that has been helping businesses grow for over 45 years. Minuteman Press been rated #1 in our category for the past 19 years and 31 times overall by Entrepreneur Magazine (January 2022).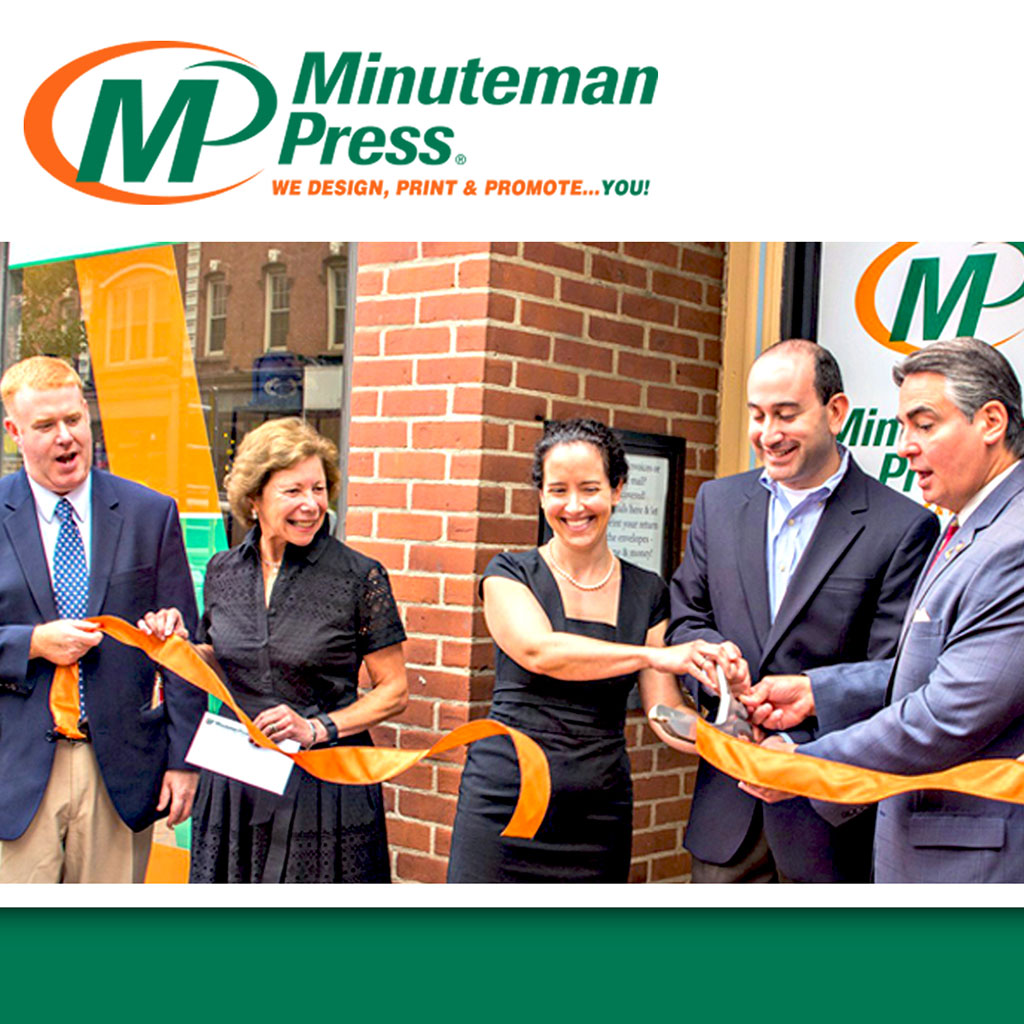 At Minuteman Press, we've developed a unique business model that provides products and services that businesses need for their everyday operations, in addition to their marketing and advertising efforts. Our owners are business people that are alert to the needs of their local business community and can enjoy a long-term repeat relationship with their clients by providing exceptional quality and service. As printing industry experts, we have the knowledge, training, software, and support systems in place to help our franchisees run their essential businesses efficiently in their local communities.
How are we doing in 2022? Our locations remained open and operating through the pandemic. Print and communications is an essential industry and Minuteman Press franchises are supporting all local businesses and organizations. Our full-service centers are providing signs & posters featuring rapidly changing guidelines, floor & window decals promoting safety, banners & booth displays as local events return, custom branded apparel, and more. Direct mail campaigns are also crucial for clients to get the word out about their business updates such as new store hours, safe ordering, pickup & delivery options, and special offers.
What we do
Great customer service is invaluable and has a direct relationship with repeat business and referrals. With our line of products and services and our method of working with and helping business people, it has never been easier to stand out. We do this through a variety of ways depending on what our customers are looking for. Think about a brand new business just starting up, a business planning to grow and retain customers. They all need a full marketing and brand awareness campaign to get noticed. Minuteman Press has the programs that deliver results to ensure repeat business from clients.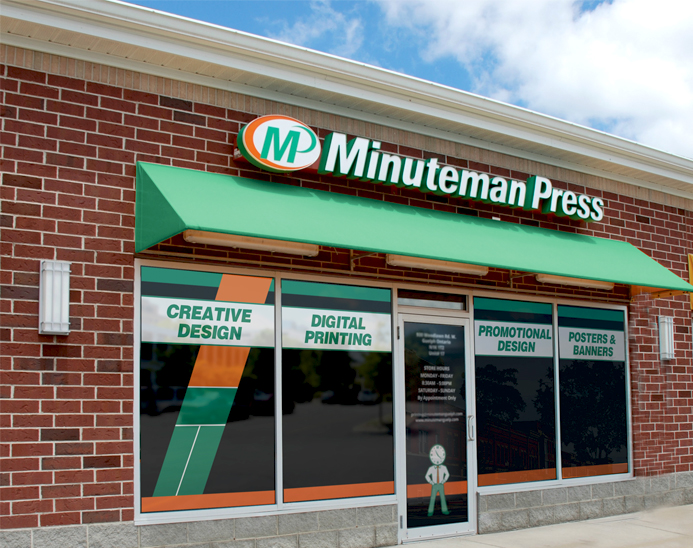 What are we looking for in a franchise owner?
You do not need any prior experience to own and operate a Minuteman Press franchise. We are looking for individuals who enjoy working with like-minded business owners and we are alert to the needs of their business community.
Training
Minuteman Press' training program will focus on business management, marketing, customer service and much more. You will also learn our proprietary pricing and management software.
There will also be onsite training where our local representatives assist in everything from setting up the location, hiring employees to starting the marketing programs. A local office will provide continued onsite assistance.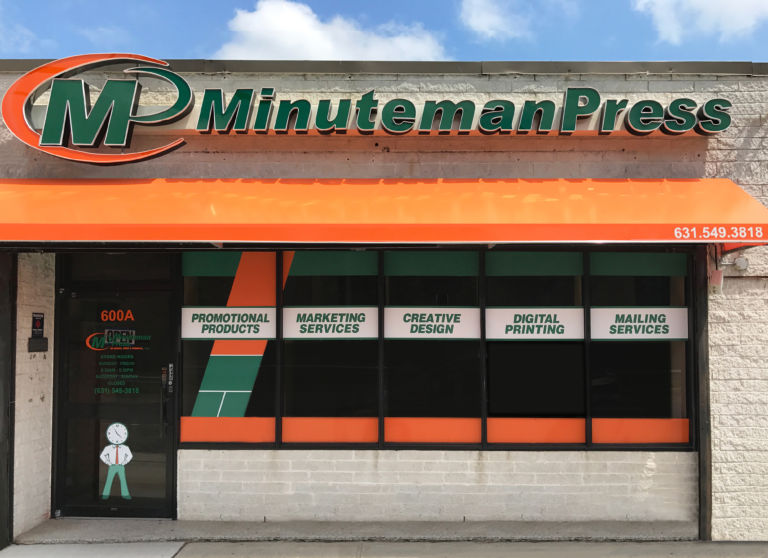 Learn More Today
Learn more today how you can achieve your goals while helping businesses reach theirs. Please fill out the from below to learn more about Minuteman Press and take a no obligation look at this exciting opportunity.
Request Information
Looking for more information about Minuteman Press? Take a moment to fill out our quick information request form.