The Only All-In-One Reputation Management Solution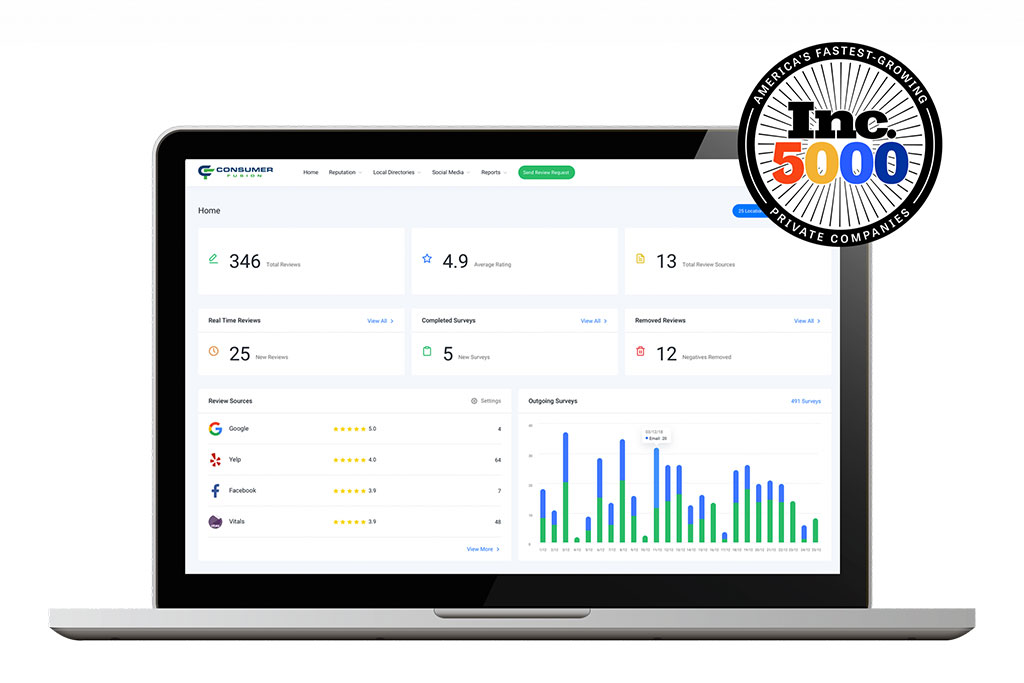 Consumer Fusion works with you to keep your reviews honest. Review Requests Get New Authentic Reviews by sending review requests to your customers via Email and SMS.
Consumer Fusion has removed over 50,000 negative reviews and photos for brands and businesses. Like other reputation management companies, Consumer Fusion's platform allows brands to manage their reputation across multiple review sites and helps generate positive reviews. No other company removes fake or illegitimate negative reviews and photos. Their system also streamlines review responses. Within 12-24 hours, the automated software responds to reviews with custom dynamic rotating template responses per star rating, allowing brands to be prompt and consistent with communication.
Want to learn more?
Find out how Consumer Fusion can start helping your business by speaking to one of our Reputation Specialists today!