Franchise Business Intelligence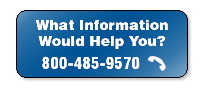 You've come to the right place - in fact, the only place - for objective information about franchising. We provide unbiased franchise information products, research and analysis, all to help you make better decisions. FRANdata has the largest database of information in the world about the companies that franchise, the brands they manage, and the franchisees who invest in those brands. If your business is in franchising or selling to franchise businesses, We Can Help You.
---
Services
What questions do you have? We provide custom research for every need, including business practice benchmarking, targeted marketing, performance due diligence, market research - and anything else you might need. Call us and let us find the answers you need! - 800.485.9570
Products
We have a wide array of ready-to-use products for you to download. Our Products store offers Uniform Franchise Offering Circulars (UFOCs); Reports about every system, industry, and important issue; and Franchisee and Franchisor Contact Lists for your marketing efforts.

Who We Help:

Franchisors
Franchisees
Associations
Legal Advisors
Consultants
Banks & Lessors
Investors/Analysts
Franchise Brokers
Suppliers
Press

Services:

UFOCs

Benchmarking
Business Planning
Competitive Analysis
Contact Lists
Custom Research
Financial Products
FranchiseRegistry.com
Special Issue Reports
Subscription Services
Surveys
Targeted Marketing