Titus Center for Franchising
The Titus Center for Franchising at Palm Beach Atlantic University is the first dedicated center in the nation focused on enabling students to master the principles of franchising. Located in West Palm Beach, Florida, the Center provides unparalleled opportunities that set you up for success.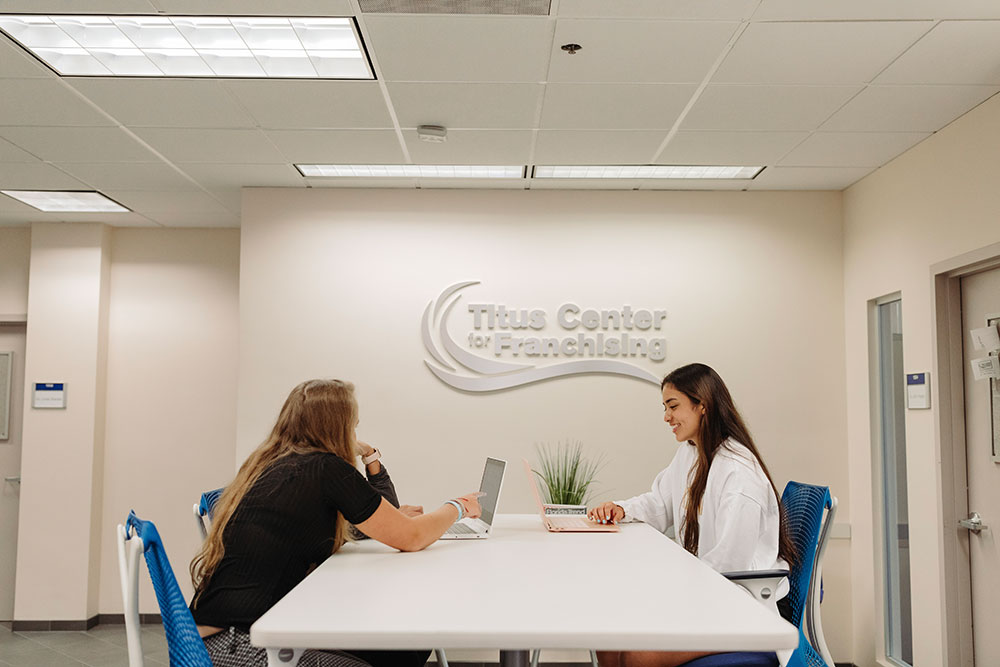 A Resource Like No Other
The Titus Center for Franchising is the only dedicated university center in the country focused on enabling students to master the principles of business franchising. For students interested in business and business franchising, the Titus Center provides unparalleled opportunities to hone their knowledge and learn from the most respected leaders in the field.
Respected Worldwide
The Titus Center is led by Dr. John P. Hayes, who brings decades of experience in franchising and speaks on the subject at expos around the world. You'll work closely with Dr. Hayes throughout your experience and gain the kind of valuable insights that will shape your future in business.
A Powerful Credential
Housed in PBA's Rinker School of Business, the Center will allow you to complete the necessary coursework to earn your bachelor's degree in business with a concentration in franchising. For those striving for a future in business franchising, this provides a powerful credential that will set them apart.
Broaden Your Knowledge
The Center also offers a variety of certificate programs that will broaden your knowledge of the industry. Topic areas include: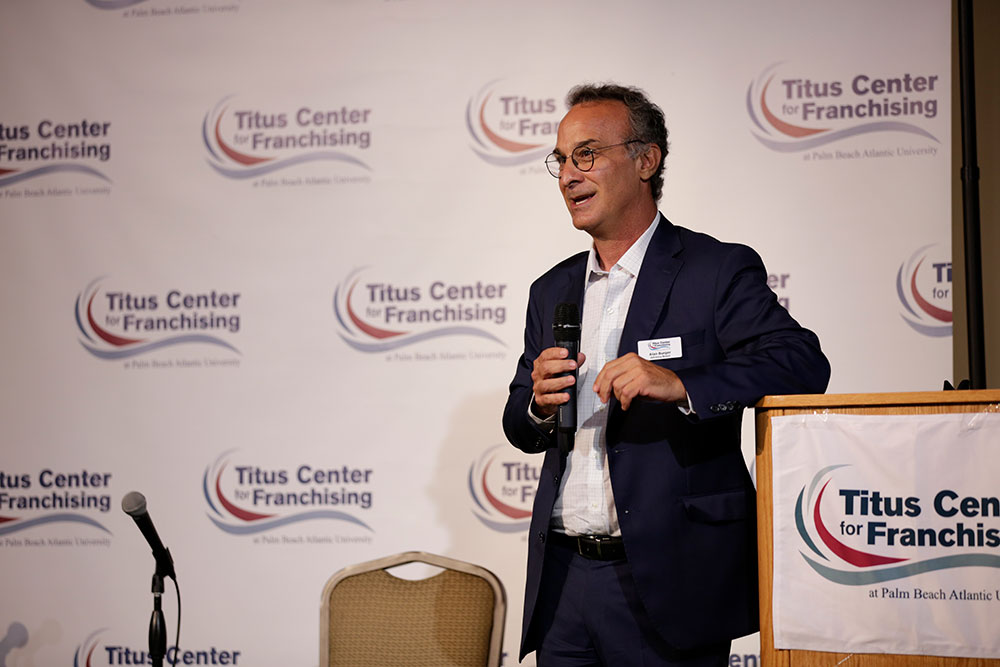 How to buy a franchise
How to franchise a business
Franchise marketing and sales
Franchise operations
Franchise field support
International franchise expansion
Master franchise development
Putting You to the Test
As a student in the Center you'll have opportunities to take part in a franchise internship program, placing you out in the field where you'll gain extensive real-world insights and hands-on training. You'll also be able to take part in a job shadowing program at the world headquarters of United Franchise Group.