2019 AFDR Highlights: Recruitment Budgets
This is the first in a series of highlights from the 2019 Annual Franchise Development Report (AFDR). The 2019 AFDR, unveiled in late October at the 20th annual Franchise Leadership & Development Conference, is based on responses from 109 franchisors representing 34,058 units (26,838 franchised and 7,220 company-owned).
Participants in the survey consisted of franchisors that completed an extensive online questionnaire. Responses were aggregated and analyzed to produce a detailed look into the recruitment and development practices, budgets, and strategies of a wide cross-section of franchisors. The data and accompanying commentary and analysis provide the basis of the 2019 AFDR. Ordering information is below. Conference attendees received a complimentary copy.
Recruitment budgets: Average 2019 budget plans for franchise sales and recruitment (advertising and media expenses, not including brokers and employee compensation) among respondents was $186,818, with a median of $127,000. This is a decrease from last year, where the corresponding numbers were $202,462 and $140,000. While the budget numbers are down, they remain well within the range of planned spending during the previous 5 years.
Recruitment Budgets

2019

2018

2017

2016

2015

2014

Average

$186,818

$202,462

$181,510

$162,821

$166,693

$201,817

Median

$127,000

$140,000

$125,000

$120,000

$100,000

$120,000
Next time: Where the money goes, by category.
Ordering Information
The complete 2019 AFDR, with analysis and benchmarks, is available for $350. For ordering information, go to https://afdr.franchiseupdate.com or email your questions to AFDR@franchiseupdatemedia.com.
Published: December 3rd, 2018
Share this Feature
Recommended Reading:
Comments:
comments powered by

Disqus
In 2022 Empower Brands emerged when Lynx Franchising and Outdoor Living Brands united. Empower consists of JAN-PRO, Intelligent Office, FRSTeam,...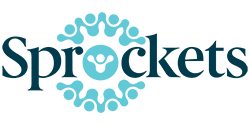 Sprockets is an AI-powered platform that helps franchisees maintain healthy staffing levels and improve employee retention. Our sophisticated...