2021 Annual Franchise Development Report - Essential Businesses & Challenges
Despite the recent surge of Covid's delta variant in the U.S., especially in the South and among the unvaccinated, franchise brands are still moving forward, balancing optimism against the calculated risk-taking mindset so well-known to entrepreneurs. That's why we started this series of highlights from the 2021 Annual Franchise Development Report (AFDR). We began with an overview of the research, analysis, and methodology used in the report. The previous issue covered how brands are working with brokers and the kinds of results they're seeing.
Background
The results from the 2021 AFDR were unveiled last October at the first-ever Franchise Leadership & Growth Virtual Conference (FLGVC). New in this year's report is survey data on the effects of the Covid-19 pandemic and new statistics on the changing role franchise brokers play in the development process. Because of Covid, the AFDR was combined with the Annual Franchise Marketing Report (AFMR) this year.
Participants in the survey consisted of franchisors that completed an in-depth online questionnaire. Responses were aggregated and analyzed to produce a detailed look into the recruitment and development practices, budgets, and strategies of a wide cross-section of franchisors. The data and accompanying commentary and analysis provide the basis of the 2021 AFDR/AFMR.
Highlights from the report were presented in a general session at the conference by Franchise Update Media's EVP and Chief Content Officer Diane Phibbs and CEO Therese Thilgen. Ordering information is at the end of the article. Conference attendees received a complimentary copy.
Essential businesses
Among all respondents, nearly 3 in 4 (72%) said they were deemed essential, 26% said not – and somehow, 2% reported they didn't know! There had been positive signals in the weeks leading up to the conference last October: Covid seemed on the decline and brands reported a growing number of reopenings. However, in the weeks that followed, coronavirus cases spiked upward to daily records, and many brands saw units shuttered again. (Is it déjà vu all over again nearly a year later?)
Business challenges
Closed or partially closed locations were the biggest challenge for brands, both essential and non-essential. While this wasn't surprising, Phibbs said, "The surprising stat for me here is the resale and transfer data we found. I thought it would be higher than it is. We'll probably see a change next year as the economy rebounds and people begin to move about. This will show which franchisees were able to withstand the pandemic."
Her advice for the meantime? "If your brand doesn't already have a structured resale program, I suggest you consider developing one now."
Another challenge topping the list of concerns for both essential and non-essential businesses was reductions in corporate spend; and for non-essential businesses, dealing with employee layoffs at both the franchise and corporate levels.
Next time: Impact on franchise sales teams, systemwide revenue expectations, and on sales expectations.
Ordering Information
As an additional bonus, the AFDR was combined with the Annual Franchise Marketing Report (AFMR) this year. The price for the combined report is $350. As noted, all conference attendees received a complimentary copy. Place orders at https://afdr.afrm.franchiseupdate.com.
Published: August 3rd, 2021
Share this Feature
Recommended Reading:
Comments:
comments powered by

Disqus
Conferences
InterContinental, Atlanta
OCT 18-21ST, 2021
Angelsmith is an award-winning digital advertising agency. Based in Hollywood, CA, we're a rather unusual combination of beauty and brawn.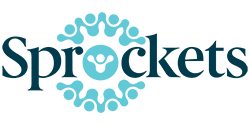 Sprockets is an AI-powered platform that helps franchisees maintain healthy staffing levels and improve employee retention. Our sophisticated...