6 Digital Marketing Tactics Franchisors Need for Franchisee Success (Part 2)
In April, we covered the first three of six digital marketing priorities for franchisors. Now, in part 2, we pick up at tactical tip #4, highlighting how franchisors can increase consumer awareness and drive local sales through smarter digital franchisee marketing.
4) Paid search: be creative to overcome competition
Even with Google's recent change, which caused increased competition in paid search by eliminating a large portion of the paid search real estate, bidding on buyer-ready keywords remains one of the quickest and most effective ways to engage consumers ready to purchase. However, we continue to see daily evidence that the friction between the wants and needs of franchisor marketing managers and the local franchisees is alive and well. All too often, franchisees are banned (or aggressively discouraged) from participation in this highly effective medium as to "not create unnecessary competition" for the corporate brand marketing efforts.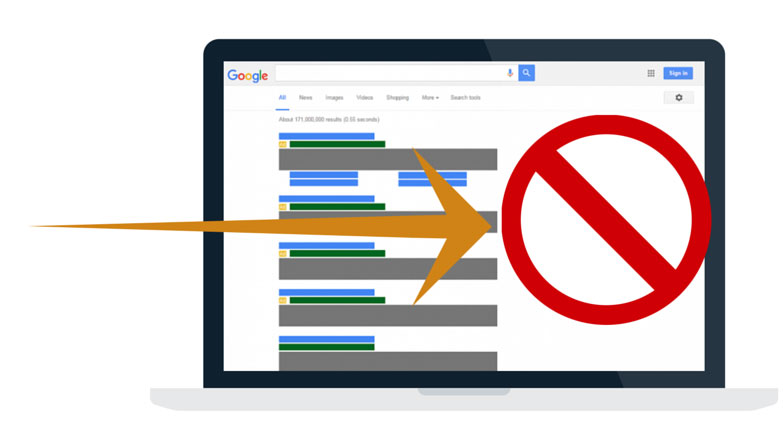 From our perspective, it should not be an either/or decision. The franchisor and franchisee both benefit from participating in paid search and can easily avoid "competing" through communication and collaboration or execution against an integrated strategy.
At a tactical level, there are great ways to highlight your franchisee locations by using an option called Location Extensions. Also, newer marketing options, like Remarketing List Ads for Search or Customer Match allow brands to use consumer insights and previous behavior to alter bids and messaging. These levers make paid search a great option for most local businesses. Just remember to measure by using analytics, call tracking, or unique coupon codes to truly understand the value of your online marketing investment.
5) User reviews: the tipping point of consumer consideration
As small business owners, many of your franchisees have discovered the power of online reviews as word-of-mouth's modern cousin. Still, you should reiterate the point at every opportunity. One consumer's bad experience can be greatly amplified in the digital age as unfortunate situations for Burger King, United Airlines, Domino's and more have taught us. As a franchisor, help by monitoring brand mentions on top industry sites including those identified in tip #3, especially Facebook, Google and Twitter. To get more advanced, use monitoring software to go beyond Google Alerts and social media mentions, especially if you have more than a few dozen locations to monitor, or franchisees who are less digitally savvy.
As a way to drive consumer feedback, provide franchisees with traditional (printed) materials and digital tools to solicit social engagement, mentions, and reviews. While 80 percent of online transactions have reviews, fewer than 40 percent of offline transactions do, yet this is the channel where the majority of transactions occur. At a minimum, provide branded creative materials that franchisees can print or order to use as leave-behinds, point-of-sale signage, table tents, or mail inserts. Small printed pieces can remind customers to promote their experiences on your platform of choice.
While the goal is always positive feedback, remember that not everyone has something great to say and that's okay. Neutral and negative reviews help validate the positive reviews, since savvy consumers realize it is impossible to please everyone all of the time. Plus, someone who's had a bad experience and posts feedback creates an opportunity to engage in the conversation and remedy the situation. Provide a resolution to the customer and demonstrate to future customers that you care about their satisfaction.
6) Drive loyalty: social media, email, and beyond
Digital tactics 1 to 5 on this list help create a customer connection to your franchise and franchisees. As a franchisor, you can help franchisees drive loyalty and advocacy for your brand to ensure that a one-time purchase doesn't end as just a fling. Most franchisees will understand the business sense behind this as well: the cost of generating awareness and converting a customer from consideration to purchase is typically far greater than retaining current customers. Franchisors can help in a variety of ways:
Engage with consumers in social media (or support franchisees to do the same). Beyond simply posting social-friendly branded content from a national account, use monitoring services to identify and interact with customers mentioning your franchise or franchisees in social media communities and on popular review sites. Engaging in the conversation will help make your brand more personable and accessible. If your franchisees are more advanced, explore distributed social media platforms to keep them on-brand, while still enabling them to have a valuable local voice.


Support franchisee email programs. When it comes to email marketing, it's usually most effective to execute a hybrid communication model, which combines national, branded email communications with distributed and localized franchisee-driven messages. However, this model requires tight coordination between the local and national campaigns to ensure consistency, eliminate redundancy, and comply with the CAN SPAM Act.


Drive online advocacy from in-person experiences and vice versa. Just being present in social media and sending emails won't necessarily create true fans of your franchise. It is critical to capitalize on consumer engagement by delivering on the brand promise and looking for opportunities to build on the initial relationship established during the purchase event.
To illustrate this point, let's examine a real-world situation I recently experienced. A local dry cleaner won a shot at my business by offering a money-saving Groupon promotion. I broke loyalty to my typical cleaners for the 50-percent-off discount to try their service, but despite clearly bringing my laundry to them in a competitor's bag, they did nothing to seize the opportunity. Since my one-time use of their service, I have not received a single communication or incentive to return - they even returned my laundry in that same competitor's bag! In total, they settled for a 50 percent reduction in the standard fees for dry cleaning plus paid Groupon's fee of 50 percent of the remaining revenue; all to do nothing with the opportunity to create a new loyal customer.
Measurement: the underpinning that makes it all work
We developed this list to give franchisors a prioritized head start in digital marketing, but we leave you with a final thought on what will make or break your programs: measurement. You simply cannot know what works for you and your franchisees until you measure. And, you cannot maximize your investment until you are able to effectively optimize based on your measurement of engagement and conversion events. While closing the loop between online marketing and offline transactions remains difficult, despite newer technologies promising to make it easier, using some simple approaches below will help:
Offer online and mobile coupons with unique tracking codes to attribute store sales to specific digital tactics.
Use web/marketing analytics on campaign landing pages to track which search terms, display campaigns, day parts, and offers drive engagement.
Use call tracking numbers for different digital tactics to connect online-to-offline conversions that may be occurring.
Assign financial values to "micro conversion events" like email opt-ins and use of location finders to enable ROI calculations, even if the ultimate conversion event occurs offline.
Monitor online conversations from customers nationally and filter mentions to regional marketing managers or franchise locations to address the issues.
The bottom line for your bottom line: You won't know what digital tactics work best for you - or franchisees - until you measure for yourself.
Brandmuscle Chief Digital Officer Paul Elliott works for franchise brands and other global companies to help them reach customers using digital marketing tactics across a distributed network of local partners. To learn more, email info@brandmuscle.com or call 866-464-4342.
Published: July 12th, 2016
Share this Feature
Recommended Reading:
Comments:
comments powered by

Disqus
Atmosphere TV is the world's leading cable alternative, providing free streaming TV for businesses.
BoeFly drives growth by delivering financially qualified candidates increasing lead-to-franchisee conversion, and helping franchisees secure...